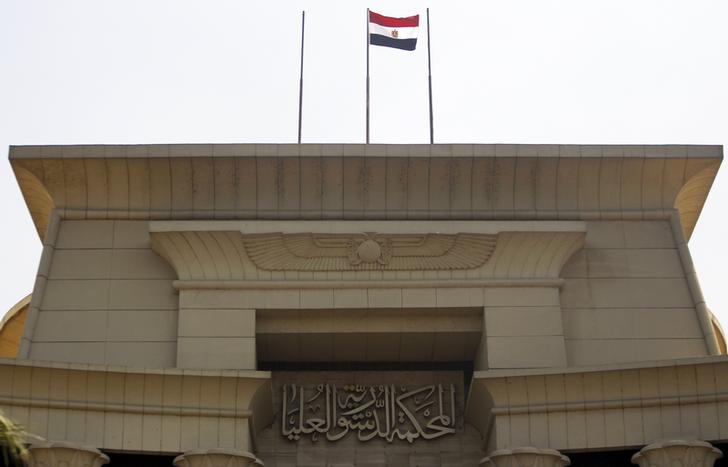 The Egyptian flag is seen at the Supreme Constitutional Court during the swearing in ceremony of the head of the court Adli Mansour as the interim president in Cairo July 4, 2013. REUTERS/ Amr Abdallah Dalsh
CAIRO, July 10 (Aswat Masriya) - Egypt's Supreme Constitutional Court said on Thursday that the salaries of its judges, including the chief judge, do not exceed the maximum wage set by the law.
According to a presidential decree President Abdel Fattah al-Sisi issued, the maximum wage of any state employee does not exceed 42 thousand Egyptian pounds, which is 35 times the minimum wage (1,200 pounds).
Judge Mohamed Shennawi, deputy head of the Supreme Constitutional Court, denied rumours that salaries of court judges exceed the maximum wage and that the court hides this information from the Central Auditing Organisation, the Middle East News Agency reported.
Shennawi added that the court responds to all requests from the Central Auditing Organisation and that all financial records are always available for the organisation's auditors to check.