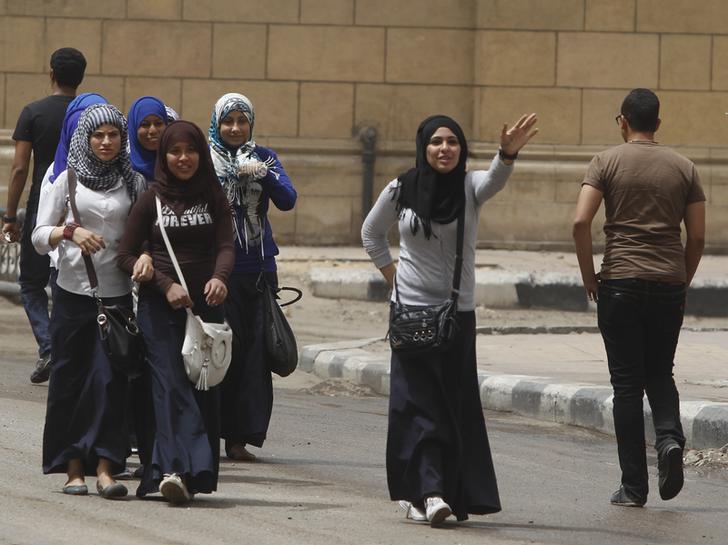 A school girl gestures as she and others walk past a man in Cairo, April 8, 2013. REUTERS/Amr Abdallah Dalsh
ALEXANDRIA, June 18 (Aswat Masriya) An Egyptian misdemeanor court sentenced two people to six months in prison with labor on Wednesday for two separate sexual harassment incidents.
One of the defendants had asked a female passerby for a kiss while the other sprayed another with water as he made a remark that roughly translated to "Where's my good morning, beautiful?"
Four people were also detained for four days pending investigations on Wednesday over allegations that they physically and sexually assaulted three women.
Aswat Masriya wrongly quoted the CBC channel earlier today, saying that six people were sentenced to six months for harassment.
Egypt recently announced harsher punishments for harassers.