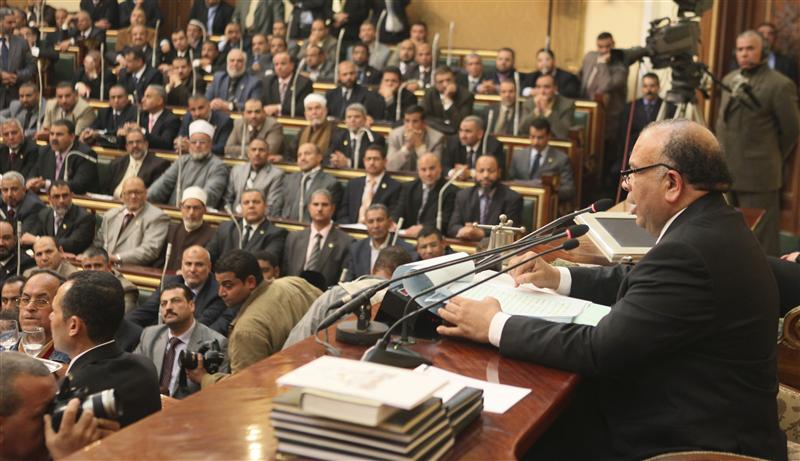 Parliament speaker, Mohamed Saad Al-Katatni - Reuters
Head of the Muslim Brotherhood's Freedom and Justice Party Saad al-Katatni has called on all political and national forces to support the new government, asking the government meanwhile to negotiate before making decisions.
Katatni said in a statement on Sunday that the political state and economic challenges require utmost efforts, asking all political forces to overcome differences and focus on the peaceful recovery of the economy.
He expressed wishes for the new government and its head, Prime Minister Hisham Kandil, to negotiate with political forces on key issues prior to making decisions to avoid past mistakes.
He added that the FJP is ready to grant the government access to its experts and specialists until Egypt successfully overcomes the transition period.
Ten new ministers took the oath of office on Sunday before President Mohamed Mursi.