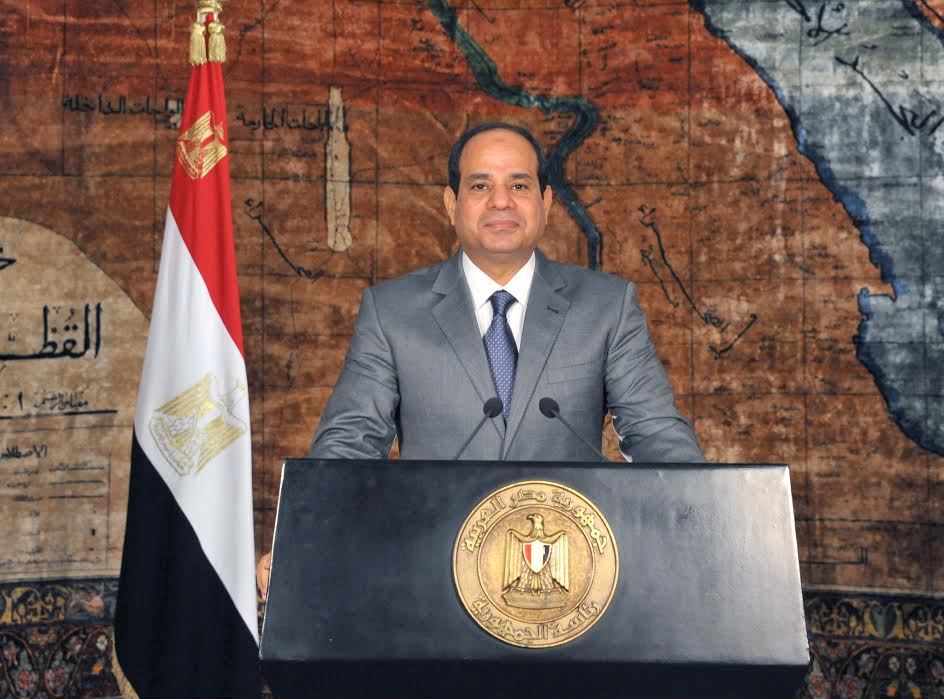 President Abdel Fattah al-Sisi giving a speech on the occasion of the Tenth of Ramadan/Six of October 1973 war - Aswat Masriya
CAIRO, Jun 17 (Aswat Masriya) - Egypt's President Abdel Fattah al-Sisi pardoned on Wednesday 165 "youth" sentenced by court to prison, the presidency announced in a statement.
The pardons came on the occasion of the Islamic month of Ramadan, due to begin tomorrow, state television reported.
The 165 defendants were sentenced to prison for violating the protest law or committing other misdemeanours, the presidency said.
The presidency listed the names of all pardoned defendants.
Egypt issued the protest law in November 2013 to regulate peaceful assembly. The law has long been the epicentre of wide criticism by domestic and international human rights organisations which say it violates international standards for peaceful protests.
Several political activists have landed in prison on the charge of violating the protest law. They include activist Alaa Abdel Fattah, his sister Sanaa Seif and April 6 youth movement co-founders Ahmed Maher and Mohamed Adel.