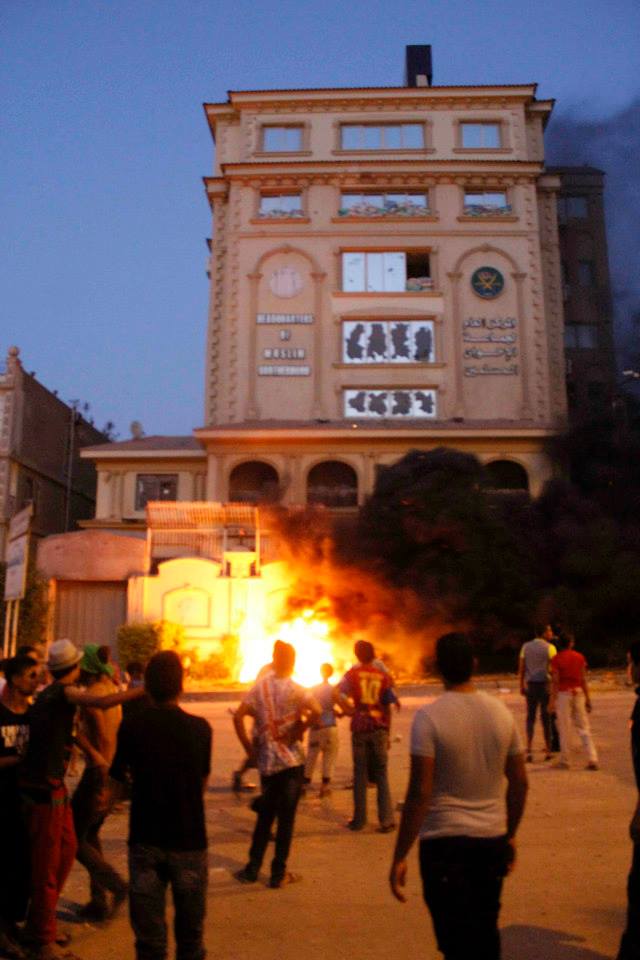 The Muslim Brotherhood headquarters in Mokattam torched on Sunday, June 30, 2013 - Emad Ahmed/Aswat Masriya
Egypt's interim-government will postpone dissolving the Muslim Brotherhood until all litigation measures against members of the group are finalised, Minister of Social Solidarity Ahmed El-Borai stated Tuesday.

A Brotherhood source told Ahram Online that the Islamist group is planning to appeal the dissolution verdict within ten days.

The original verdict, issued by the Cairo court for urgent matters on Monday, also ordered the interim government to seize the group's funds and establish a panel to administer its frozen assets until any future appeal has been heard.

The Brotherhood existed outside of Egyptian law for decades and was only officially registered as an NGO in March 2013.