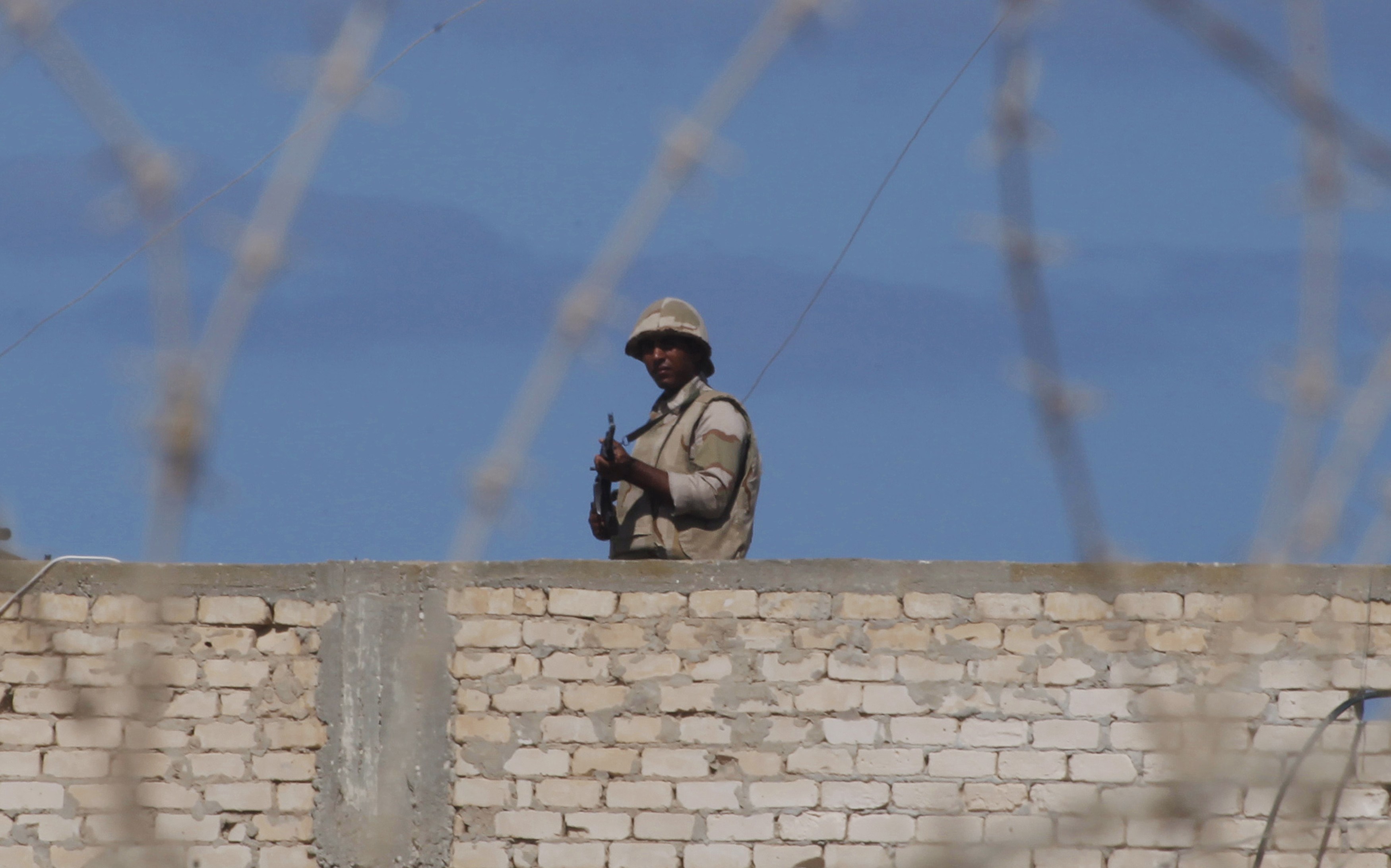 An Egyptian soldier guards the border between Egypt and southern Gaza Strip September 16, 2013. REUTERS/Ibraheem Abu Mustafa
Gunmen killed an Egyptian soldier and injured another in the Suez Canal city of Port Said on Tuesday in an attack after midnight, the state-owned news agency said.

Mohamed Shabaan, 21, died after suffering a gunshot wound in his abdomen when unknown assailants opened fire at him at the Gameel Port where he was stationed guard.

Attacks on policemen and army soldiers have sharply risen since the Military's ouster of Islamist President Mohamed Mursi in July following mass protests against his rule.

At least seven soldiers were killed on Monday in two attacks in Sinai and near the Suez Canal.