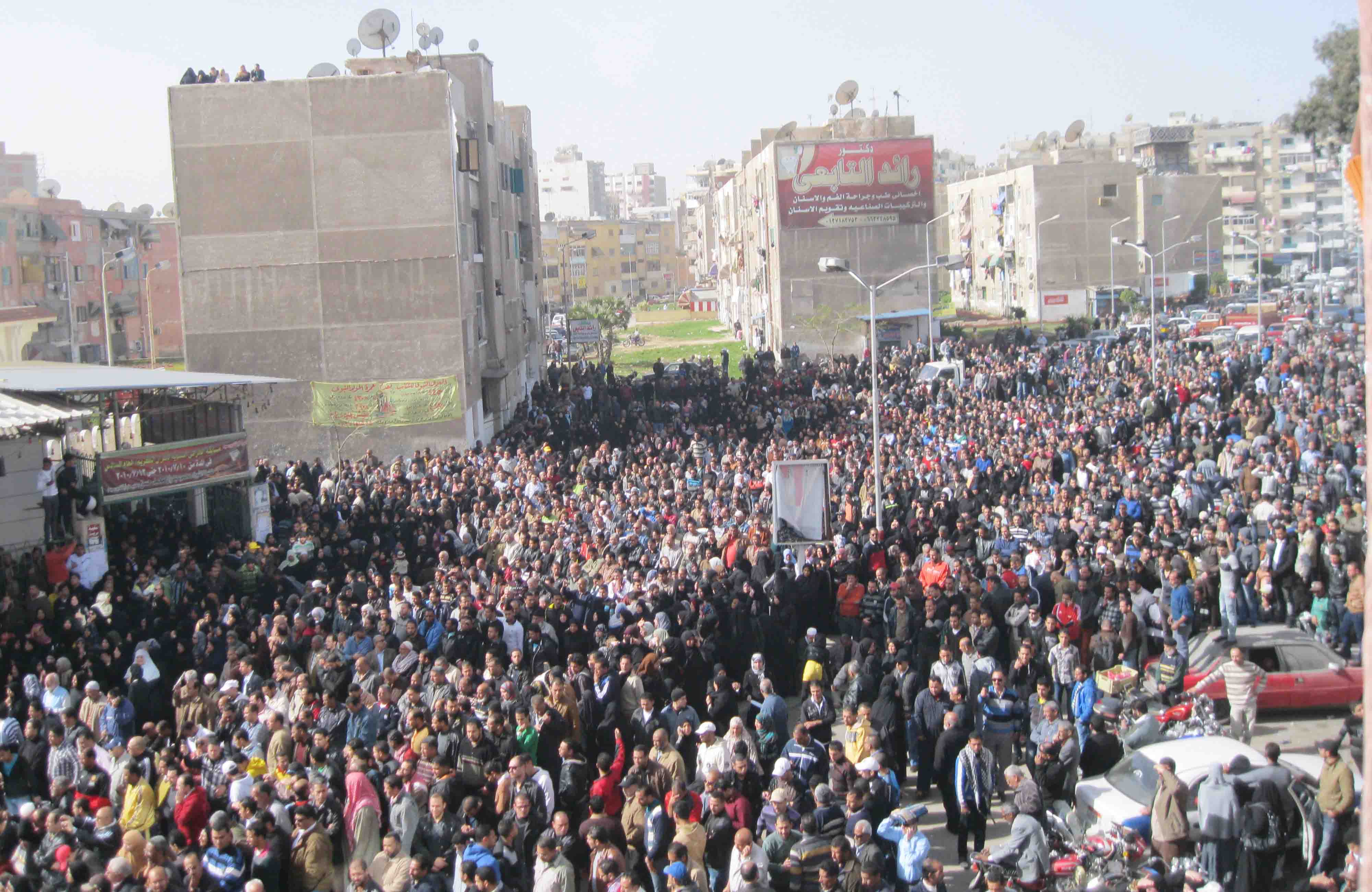 Tens of thousands of Port Said residents rallied on Sunday to mourn 29 people who were killed in violence that erupted on Saturday when a court sentenced 21 defendants to death for their involvement in the 2012 deadly stadium riots. January 27, 2013. AbdelHamid Basala/Aswat Masriya
An Aswat Masriya eyewitness said on Thursday that armed forces have successfully convinced a number of Port Said protesters to refrain from disrupting key economic installations.

Port Said's real estate department is once again operating after its CEO had shut it down on Wednesday to stop citizens from issuing authorizations to request that the army manages the country instead of the current administration led by Islamist President Mohamed Mursi. The chief executive officer had insisted that such behavior violates the law.

Meanwhile, members of the Ultras (enthusiastic football fans) who have led the civil disobedience in the governorate have met with Port Said's education deputy and agreed to let schools reconvene on Saturday after having suspended classes for 12 days.

The protesters asked however that some of the names of schools be changed into the names of those who were killed in the most recent wave of violence.

Last Sunday, hundreds of residents started a civil disobedience, demanding justice and an apology from the president and his administration for what they believe is negligence of their demands.

Forty-two people were killed when violence erupted in Port Said at the end of January when relatives of defendants sentenced to death for involvement in football riots that killed over 70 people last February clashed with police.

In an attempt to contain the violence, the president had declared a state of emergency in the three coastal governorates, including a curfew.