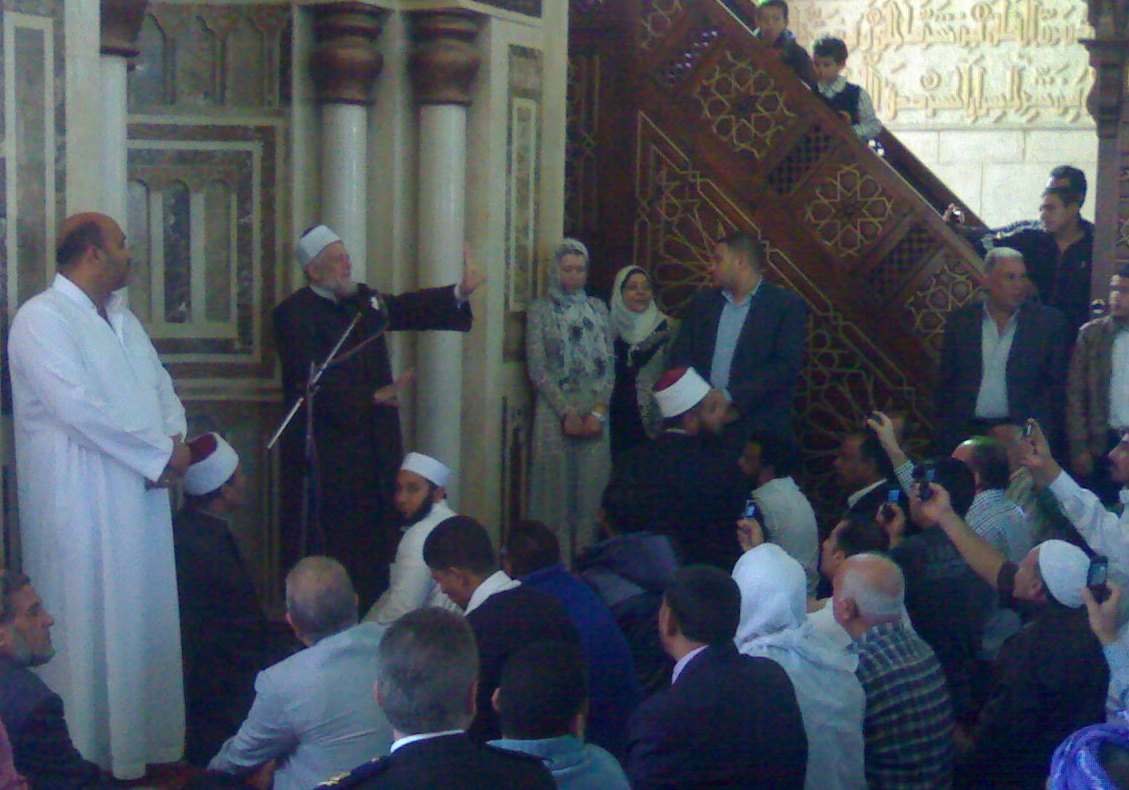 Minister of Endowments Talaat Afifi giving the Friday prayer sermon in a Sharm al-Sheikh mosque with two Russian tourists who converted to Islam standing next to him - Aswat Nasriya
Egypt's Minister of Endowments Talaat Afifi on Friday urged youths and workers in the tourism sector in Sharm al-Sheikh to call for Islam through decent morals and behaviour.
The call came during the Friday prayer sermon at Sharm al-Sheikh's al-Mostafa Mosque in South Sinai.
Following the prayer, Afifi declared that two Russian tourists had converted to Islam.
The minister called for "going back to the ethics of the righteous Muslim", urging people to present a good image of Islam.
South Sinai radio did not transmit the sermon live as the telecommunications company failed to make the necessary preparations for broadcasting it, Aswat Masriya correspondent reported.