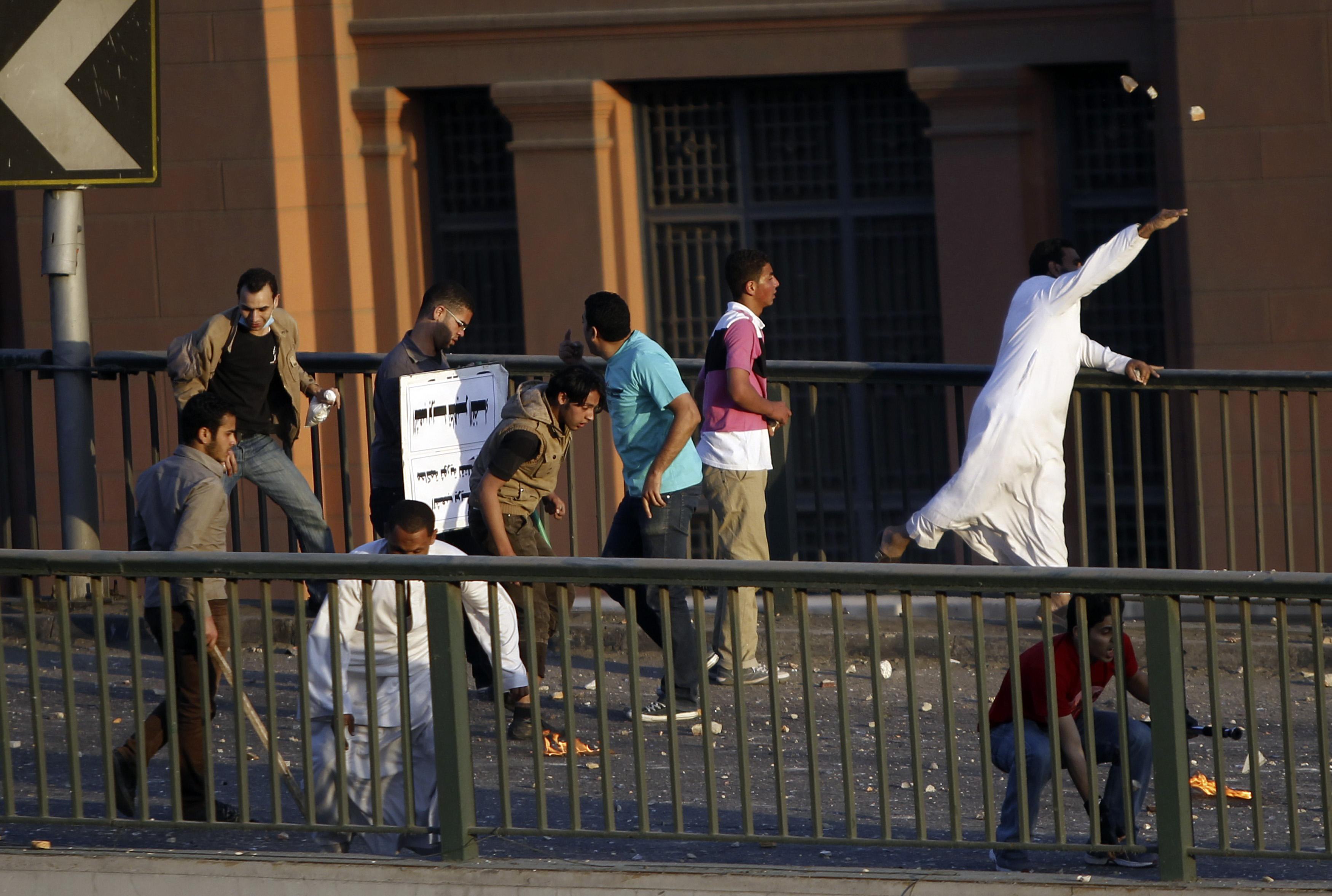 Muslim Brotherhood members and Islamist protesters throw stones at protesters opposing Egyptian President Mohamed Mursi in front of the Egyptian Museum at Tahrir Square in Cairo, April 19, 2013.
CAIRO, Jan 24 (Aswat Masriya) - A school student was killed on Friday during clashes in New Damietta while police forces were dispersing a march supporting the Muslim Brotherhood and former President Mohamed Mursi.
The student was shot in the chest, a medical source said.
Clashes broke out between hundreds of demonstrators before the Friday noon prayer. Police forces fired teargas bombs at the demonstrators to disband them.
Unknown men set the car of a security forces' officer alight, an Aswat Masriya witness reported.
The clashes come one day before Egyptians commemorate the anniversary January 25 Revolution, which witnessed the ouster of former President Hosni Mubarak.