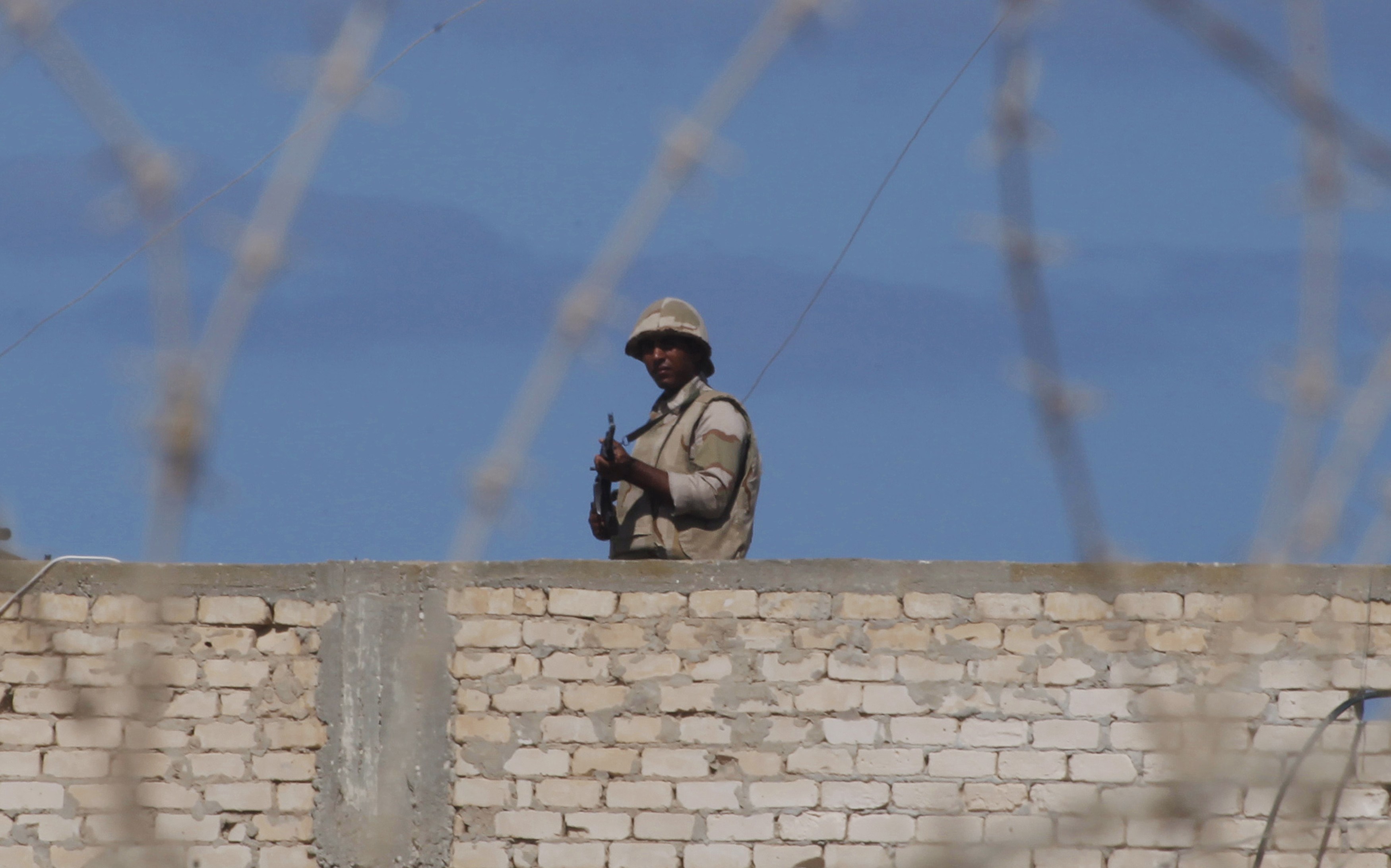 An Egyptian soldier guards the border between Egypt and southern Gaza Strip September 16, 2013. REUTERS/Ibraheem Abu Mustafa
CAIRO, Feb 1 (Aswat Masriya) - Two extremists were killed in a crackdown on Saturday south of Sheikh Zoueid in North Sinai, security sources said.
Security forces arrested 20 others during the security crackdown as part of operations to eliminate terrorist elements that have been targeting authorities since former President Mohamed Mursi was deposed last July.
Ten huts and 61 houses were destroyed in the crackdown, the source added.
Among the arrestees is an extremist who was found in possession of an automatic and a wireless device and was involved in killing 10 police and army members following the June 30 events.