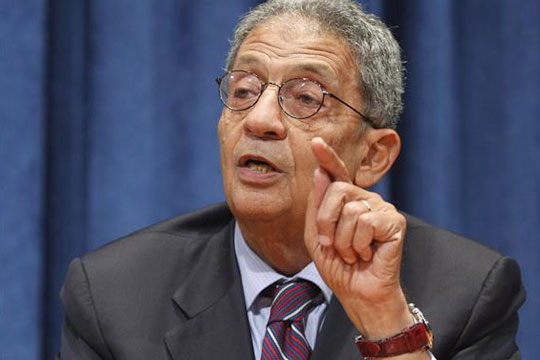 Potential presidential candidate Amr Moussa - photo from REUTERS
Amr Moussa, head of the Conference Party and former presidential candidate, called on President Mursi on Friday to listen to the people's demand of annulling the constitutional declaration and fixing what he called "the split in society".
"The people will not calm down until their demands are heard. I hope the message is delivered to the head of state and that he works on fixing the split in society," Moussa wrote on his Twitter account.
While protesters in several Egyptian governorates are demonstrating on Friday to revoke the president's constitutional decree, others who are pro-Mursi and his decree are holding demonstrations of their own as well.