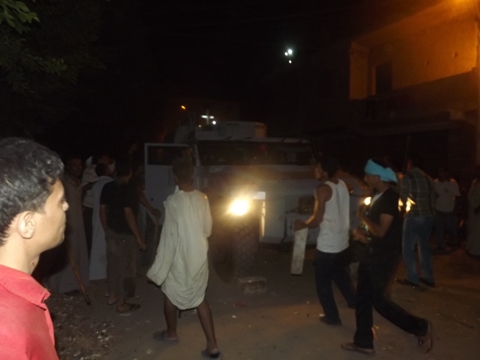 Sectarian violence in a Minya village - Aswat Masriya
A Giza prosecutor has ordered the arrest of 139 suspects, who allegedly belong to the Muslim Brotherhood, for raiding a police station in the Giza suburb of Kerdassa and killing its policemen in August.
The authorities were able to identify some of the suspects from footage taken by civilians and television channels, but investigations are ongoing to capture the remaining perpetrators in the case.
The prosecutor has received forensic reports that showed that all of the victims but one were shot dead before the suspects dragged their bodies on the ground in a humiliating manner.
One of the policemen was beaten to death then his body was torn into shreds by the mob, one forensic report said.
The incident took place on August 14 upon the state's dispersal of sit-ins held by supporters of ousted President Mohamed Mursi.
The violent dispersal left over 1,000 people dead, according to official reports.
The prosecutor is awaiting five more reports from the forensics department.