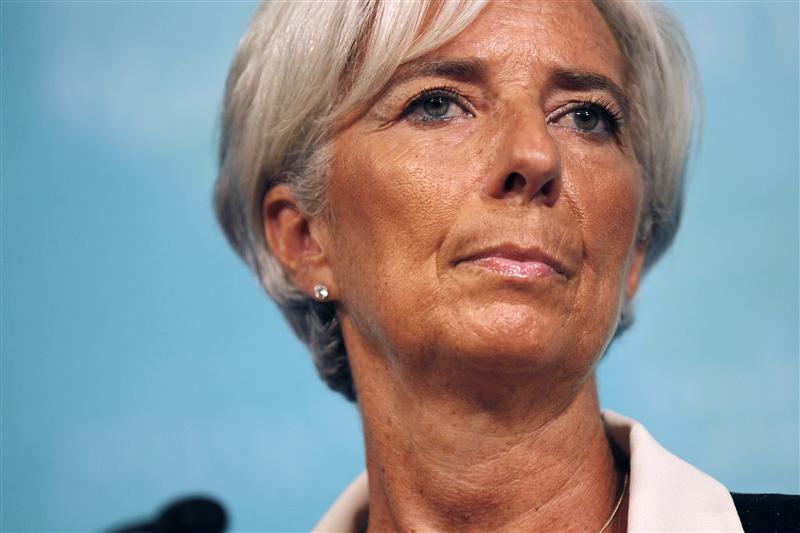 Head of the IMF,Christine Lagarde/Reuters
By Joe Bavier
ABIDJAN, Jan 8 (Reuters) - Egypt's government must endorse a $4.8 billion IMF loan agreement and propose it to the Egyptian people as its own as a step toward stabilising the Middle Eastern nation's economy, the head of the world lender said on Tuesday.
Egypt concluded an initial agreement with the International Monetary Fund in November but postponed conclusion of the deal last month due to political unrest triggered by President Mohamed Mursi's attempt to fast-track a new constitution.
The political strife sparked a rush to sell Egyptian pounds in recent weeks, sending the currency to a record low against the U.S. dollar and draining foreign reserves. The IMF loan is crucial to plugging balance of payments and budget deficits.
"The IMF needs to have the commitment of the political authorities that can actually endorse the programme, own it, and propose it to the population as theirs," Christine Lagarde told journalists during a visit to Ivory Coast.
Analysts view completion of the deal as vital to give the Islamist government credibility with the markets.
The IMF's Middle East and Central Asia director, Masood Ahmed, travelled to Cairo and met with Mursi on Monday.
"Based on what I've heard from my director of the Middle East, we are at a good tipping point for that. And I'm pleased that the mission will be resuming its activities on the ground shortly," she said.
Speaking during a tour of Africa, Lagarde also commented on last week's "fiscal cliff" deal in the United States, saying that the compromise permitted the IMF to maintain its growth outlook for the world's largest economy.
"We had a growth forecast of 2.1 percent for the United States in 2013. With what has been agreed - properly implemented of course - we will be within the parameters that we had set," she said.
However, she added that pending negotiations to raise the country's borrowing limits - the so-called "debt ceiling" - and sequestration posed looming risks.
"We certainly hope that these matters will be resolved promptly and adequately in order to remove that Damocles sword that is hanging over the U.S. economy," she said.