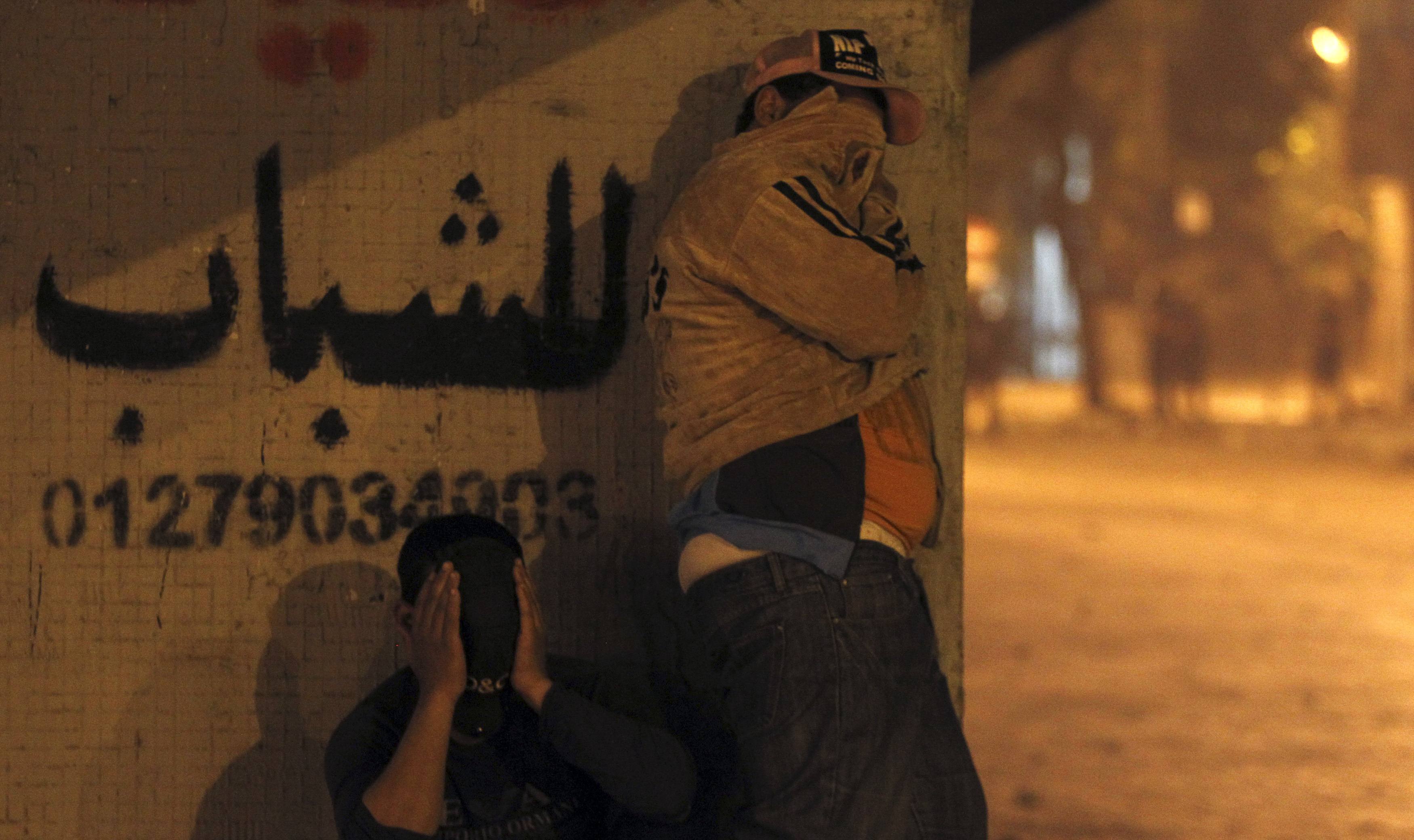 Protesters opposing Egyptian President Mohamed Mursi scover their faces from tear gas fired by riot police during clashes with Islamist protesters down The 6th October Bridge near Tahrir Square in Cairo, April 19, 2013. REUTERS/Amr Abdallah Dalsh
The Qasr El-Nil Prosecutor's Office has ordered the detention for four days pending investigation of 30 of those arrested by authorities following Friday's violent protests outside Egypt's High Court.
Thousands of Islamist protesters, mainly Muslim Brotherhood members, held a rally at the High Court in Cairo's downtown district on Friday to demand an overhaul of Egypt's judiciary. Towards the end of the day, confrontations erupted between protesters and unidentified elements, leaving at least 95 people injured.
Thirty-nine people were arrested in the wake of the violence, including one Syrian and one US national.
Seven of those arrested were later released on bail, while two arrested juveniles were handed over to their relatives.
Those who have been ordered detained face a range of charges, including defying authorities, inciting riots, crowding, attempted murder, and destruction of private and public property.
According to Al-Ahram's Arabic-language news website, police found firearms, Molotov cocktails and light weapons in the possession of the arrested individuals.