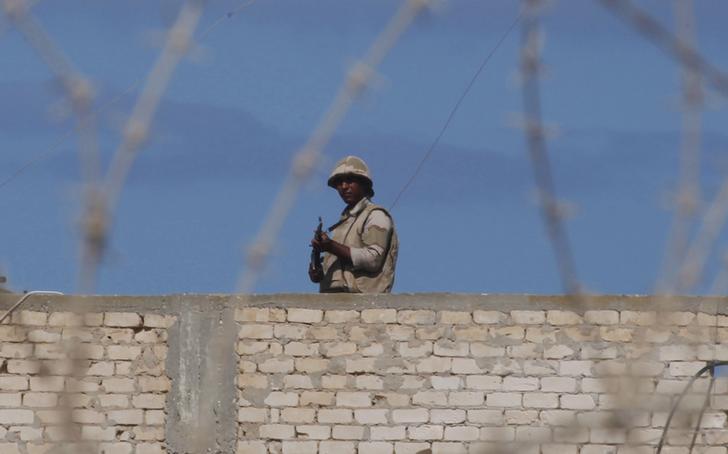 An Egyptian soldier guards the border between Egypt and southern Gaza Strip September 16, 2013. REUTERS/Ibraheem Abu Mustafa
CAIRO, Apr 3 (Aswat Masriya) - Security forces launched an extensive campaign in North Sinai on Friday, killing 15 suspected militants, the state agency MENA reported.
Security forces used jets and ground forces in shelling "terrorist hotbeds" in the cities of Sheikh Zuweid and Rafah.
"Clashes" erupted early Thursday between "terrorists" and security checkpoints in the cities of al-Arish and Sheikh Zuweid in North Sinai, leaving at least five security personnel and 15 "terrorists" killed, the armed forces spokesman said.
Security forces launched aerial strikes in North Sinai late Thursday, killing 35 suspected militants, security sources said.
Militancy inside Egypt has seen a significant rise since July 2013, with most attacks targeting security forces in North Sinai.
Amid intensified campaigns by Egypt's military to fight the insurgency, hundreds of suspected militants have been killed in the past few weeks alone.