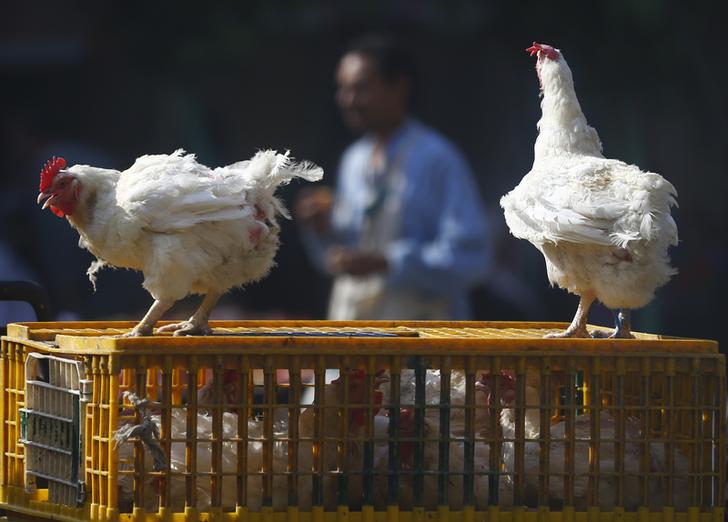 A man walks past live chickens on the outskirts of Cairo, December 4, 2014. REUTERS/Amr Abdallah Dalsh
CAIRO, Jan 27 (Aswat Masriya) – A 31-year-old woman died of H5N1 bird flu in Giza, while two new infections have been detected, the Health Ministry said on Tuesday.
This brings the total deaths caused by the virus to nine in Egypt, since the start of 2015.
The ministry said in a statement that a 34-year-old woman and a four-year-old child were confirmed to be infected. They are currently hospitalised and being treated.
Another two confirmed cases have been cured, the ministry said.
The World Health Organisation has warned that whenever bird flu viruses are circulating in poultry, there is a risk of sporadic infections or small clusters of human cases, especially in people exposed to infected birds or contaminated environments.
Egypt's Ministry of Health advised citizens who handle poultry to be cautious, especially if the poultry becomes symptomatic.
It also called on citizens to take the necessary measures to prevent an infection, such as covering their nose and mouth while handing poultry and washing their hands after.