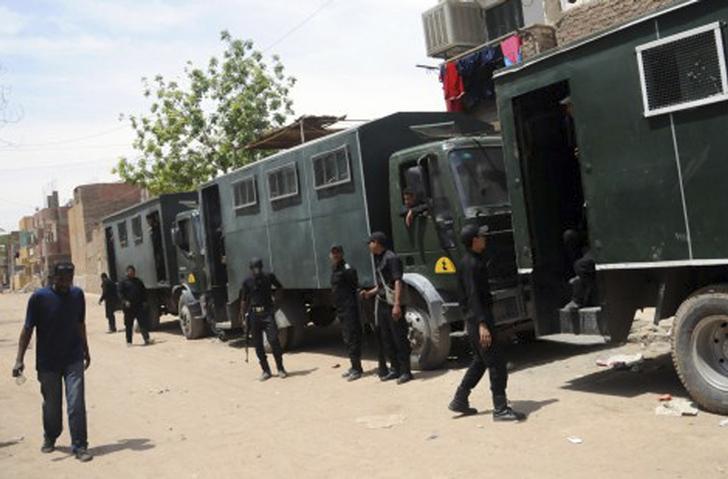 A man walks near riot police taking position in attempt to stop clashes between families and residents of the Nubian and the Arab Beni Helal clans in the southern city of Aswan, south of Cairo April 6, 2014. REUTERS/Al Youm Al Saabi Newspaper
CAIRO, April 12 (Aswat Masriya) - Two feuding tribes in Aswan have agreed to refrain from assaulting each other after a week of fighting between them left 24 dead and scores injured, said Azhar Sheikh Ahmed al-Tayeb.
Aswan's Ben al-Helal and al-Dabodeya tribes reached a truce last Monday after violent confrontations between them killed at least 24 since the previous Friday, state television said.
The tribes agreed to the truce in exchange of the release of those detained from both sides and the suspension of media campaigns.
After meeting with tribe leaders in Aswan, the Azhar Sheikh said that a fact-finding committee sponsored by the Azhar, Egypt's leading Islamic institution, and supervised by Aswan governorate will be formed to investigate the violence and to finalize the reconciliation process.
Aswan University President, Mansour Kebash, and a number of parliamentarians and leading figures will head the committee, Tayeb stated at a press conference on Saturday.
Last Saturday, Egypt's Prime Minister Ibrahim Mahlab paid a visit to the troubled governorate and ordered that a fact finding committee be formed to investigate the violence.