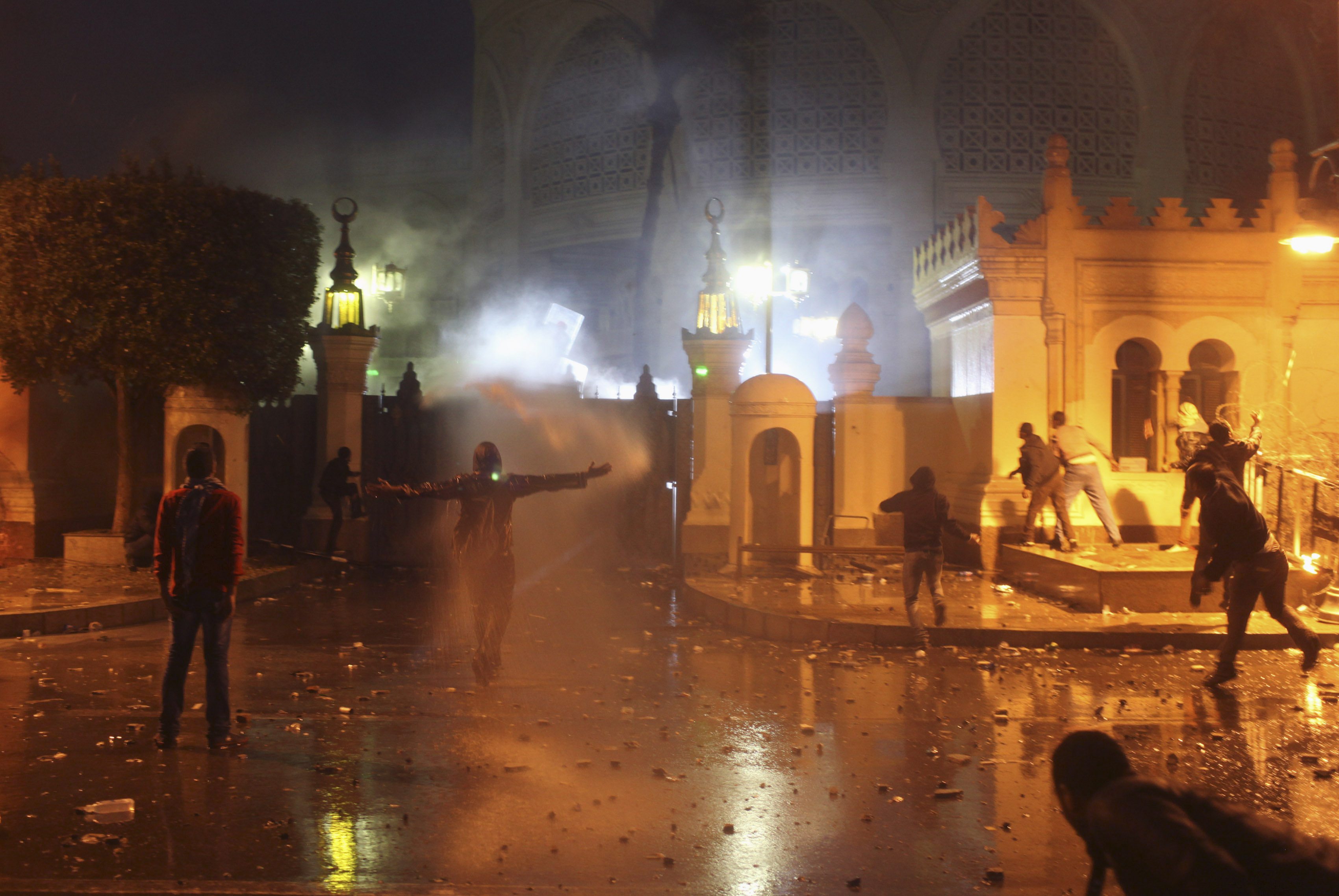 Protesters throw stones and molotov cocktails at security forces inside the presidential palace during clashes between protesters and police in front of the palace, in Cairo February 1, 2013. REUTERS/Asmaa Waguih
Some protesters attempted on Friday to remove barbed wire placed at the gates of Cairo's presidential palace and climb over the gates, the state news agency reported.
Central Security Forces are absent from the palace's vicinity while the republican guard are stationed behind the palace gates.
A number of protesters tried to hurl stones and petrol bombs at the palace but other stopped them for fear of clashing with the republican guard.
The number of demonstrators at the palace grew after several marches had joined those already there.
Several parties and political powers had called for demonstrations to demand ousting President Mohamed Mursi.