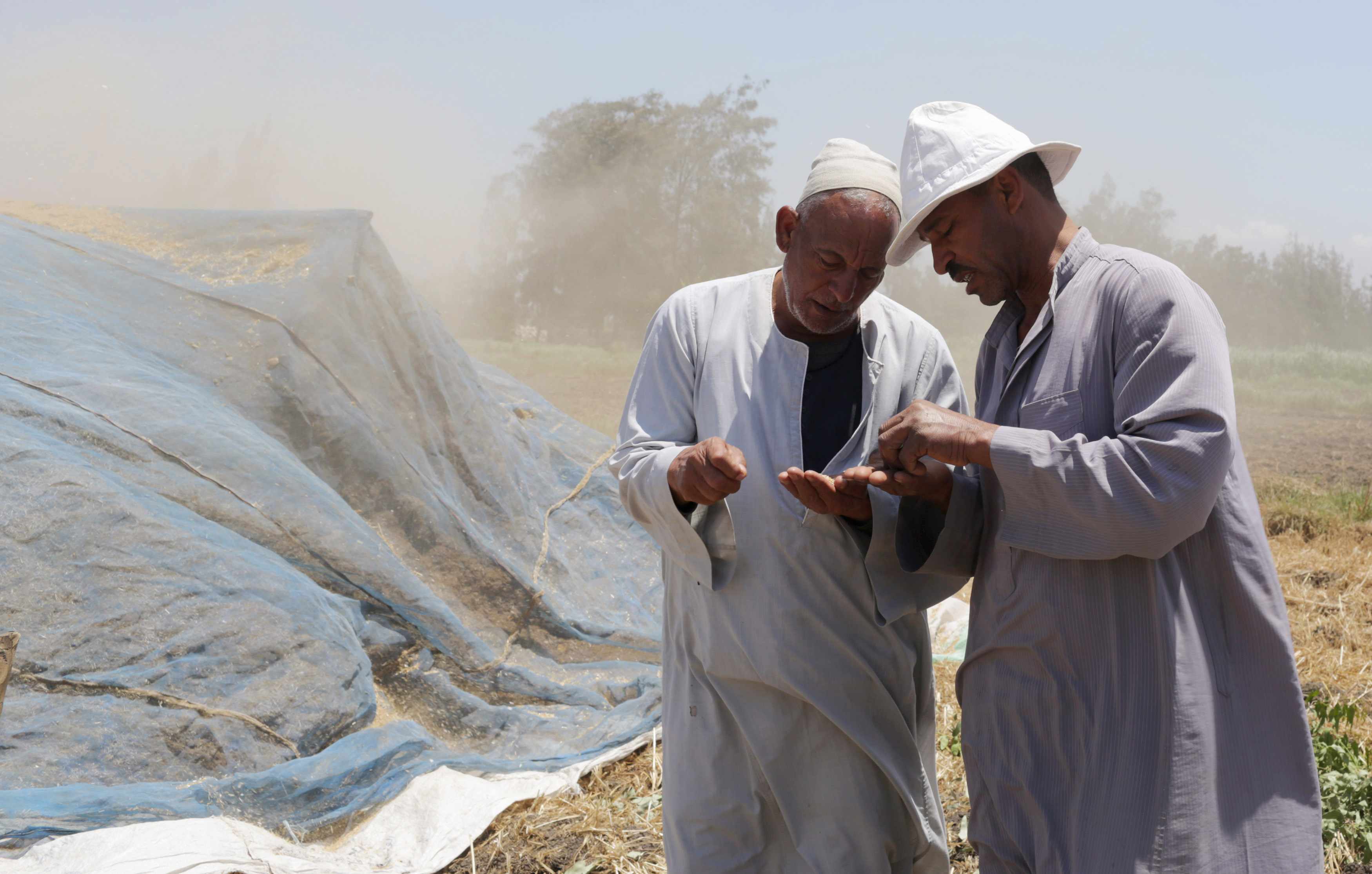 Farmers check grain seeds as they harvest wheat crop in 6 October village in the Nile Delta province of Al-Baheira, northwest of Cairo May 22, 2014. REUTERS/Asmaa Waguih
CAIRO, Oct 2 (Reuters) - Egypt, the world's top wheat importer, will cut state imports of wheat in the next year to between 4 million and 4.5 million tonnes provided reforms continue to reduce consumption and waste, Supply Minister Khaled Hanafi told a newspaper.
"Egypt will import between 4 and 4.5 million tonnes of wheat alongside local production provided consumption continues to fall as the new system is introduced across all provinces," the Al Gomhuria newspaper quoted the minister as saying.
A Reuters poll in April showed Egypt would import more than 10 million tonnes of wheat in 2014/15, a sign that traders believe the government will struggle to meet its goal of cutting international purchases by as much as 30 percent.
Egypt's international purchases are split roughly in half between the state and the private sector. Its large state buying tenders can impact global wheat prices. (Reporting by Ali Abdelatti in Cairo; editing by Jason Neely)