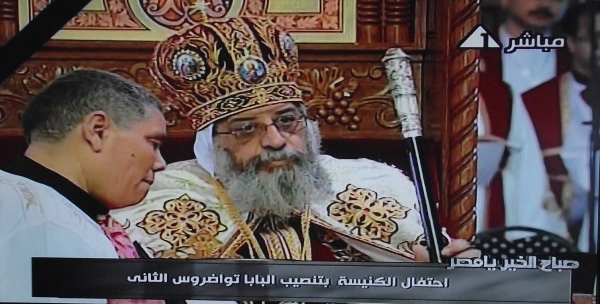 Pope Tawadros II- Snapshot from state-television
Egypt's Coptic Orthodox Church has extended an invitation to President Mohamed Mursi and Prime Minister Hisham Kandil to attend the Easter Mass on Saturday evening, sources at the Church said.
The sources stated that not inviting the Muslim Brotherhood was not intentional, the Middle East News Agency reported.
Mursi did not attend Pope Tawadros' inauguration ceremony and has not visited the Coptic Church since his election.
The pope will lead the Easter Mass on Saturday evening at Saint Mark's Coptic Orthodox Church in Cairo's Abbasiya, and will receive well-wishers on Sunday morning.