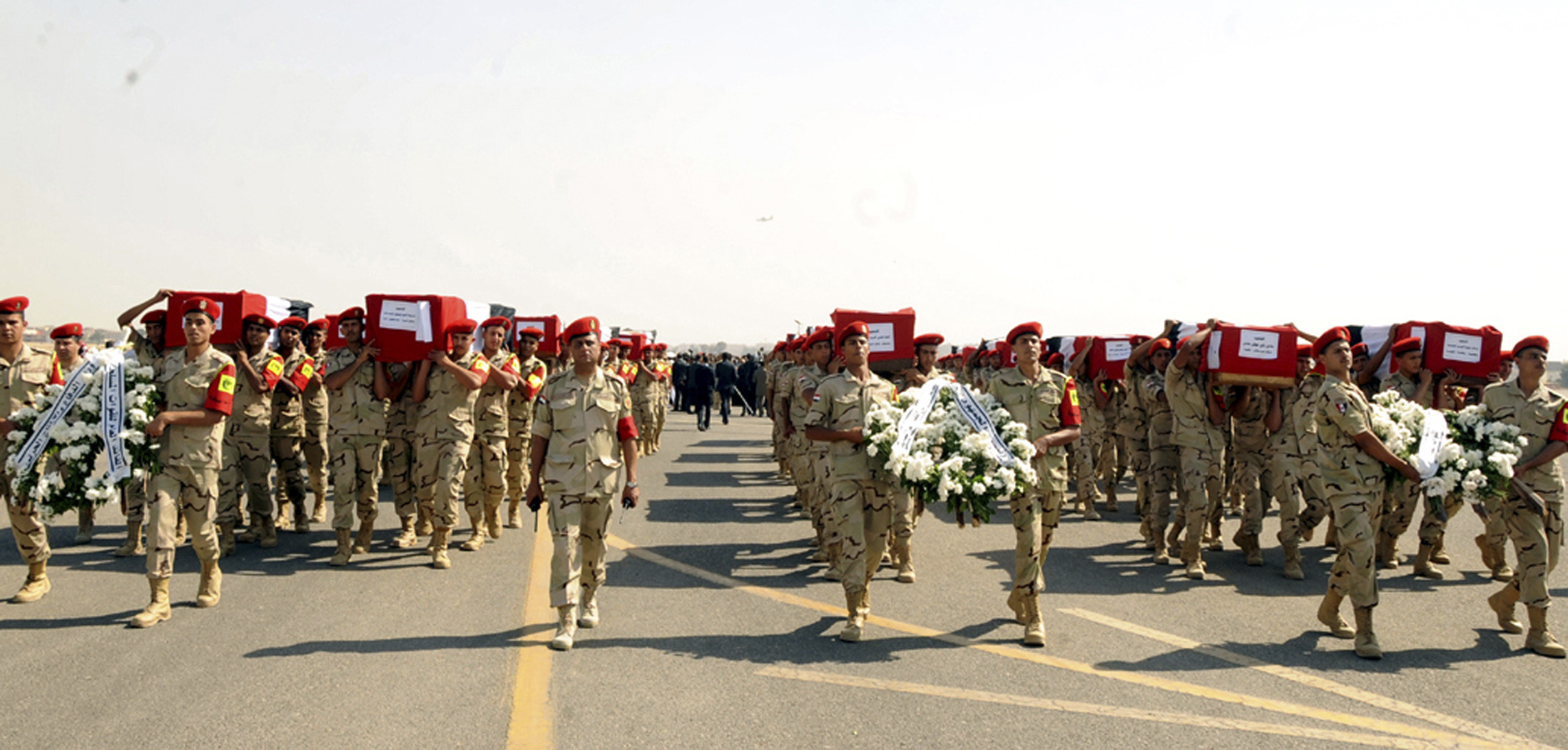 Soldiers carry the coffins of fellow soldiers killed in a suicide attack in Sinai on Friday during a military funeral in Cairo, October 25, 2014. REUTERS/The Egyptian Presidency/Handout via Reuters
CAIRO, Jun 2 (Aswat Masriya) - A total of 141 suspected militants have been killed in North Sinai in the month of May, Egypt's military spokesman said on Tuesday.
Armed forces spokesman Mohamed Samir said in a statement that the suspected militants were killed in "various confrontations" with security forces carrying out raids or defending checkpoints.
Samir added that 71 wanted individuals and 322 suspects were arrested during operations.
Militancy inside Egypt has seen a significant rise since July 2013, with most attacks targeting security forces in North Sinai. The armed forces responded to the militancy with an intensified crackdown.
Security operations carried out between late October and late April left 725 suspected militants killed. The operations started on October 25, 2014, a day after militant attacks left over 30 security personnel dead,
A state of emergency and a night-time curfew have been in place in parts of North Sinai since the October attacks.