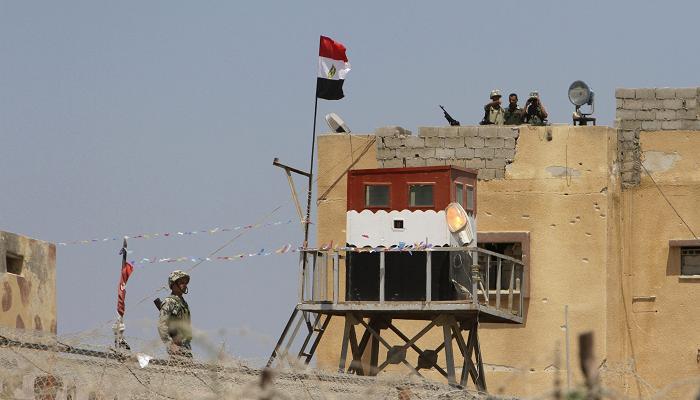 Egyptian soldiers stand guard on the border between Egypt and the southern Gaza Strip, near Rafah August 6, 2012.Ibraheem Abu Mustafa/Reuters
A conscript was killed and another was injured in two live ammunition attacks by unknown gunmen on checkpoints in Arish on Wednesday.
Security sources from the army said that the armed assailants targeted a checkpoint in Arish's Abu Sokar neighborhood killing conscript Mohamed Khamees Abdel Naby after he recieved a bullet to the chest.
Another checkpoint in the Zohour neighborhood also in Sinai's Arish was attacked with fire, injuring conscript Tamer Maher, 22, in his right arm. He was transferred to a hospital to receive medical attention.
At least 20 have been killed in attacks in the Sinai Peninsula since the ouster of Islamist President Mohamed Mursi on July 3.