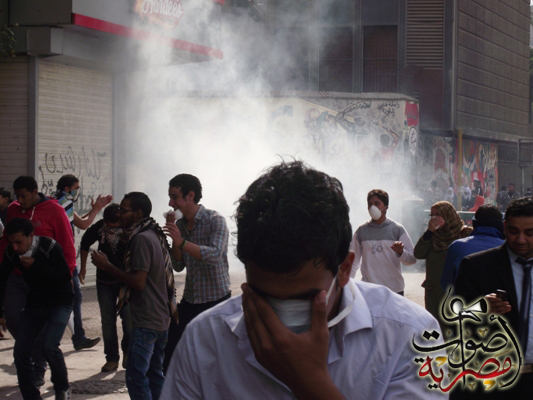 Confrontations between protesters and police in Mohamed Mahmoud Street continue on Wednesday, November 21, 2012. Ahmed Hamed/Aswat Masriya
Confrontations between security forces and protesters continued on Sunday morning for the seventh day in a row.

Protesters gathered near the American University's campus hurling stones at security forces who responded with teargas bombs.

"Down with the regime", the protesters were heard chanting on Sunday - a phrase that was popular during last year's uprising that ousted Hosni Mubarak.

They also chanted against the Muslim Brotherhood's supreme guide, who is believed by many as the one who pulls the strings instead of Egypt's current president, reported the Middle East News Agency.

Field hospitals continue to receive wounded men and cases of suffocation as a result of the teargas being used by security forces.
Clashes erupted on Monday evening following a demonstration to commemorate last November's "Mohamed Mahmoud events" where over 40 people were killed.