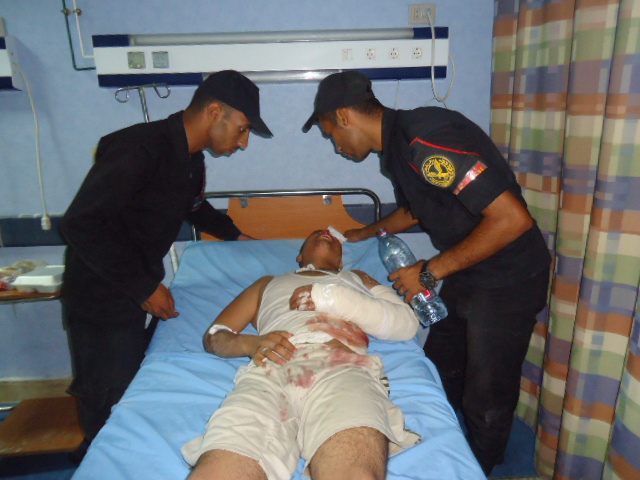 Archive photo of wounded police officer in Sinai - Aswat Masriya
CAIRO, Sept 12 (Aswat Masriya) - Unidentified gunmen killed an army conscript in North Sinai's al-Arish city on Friday, a security source told Aswat Masriya.
The conscript was on duty at Al-Zohour military camp when armed men driving a car shot him dead on the spot, the source added.
Security forces combed the area following the incident to identifiy the perpetrators.
One officer and 10 conscripts were killed ten days ago in an attack on a security convoy in North Sinai.
Egypt's security forces have intensified their security measures in North Sinai in reaction to repeated militant attacks that target army and police officials, which rose significantly since the military ouster of former President Mohamed Mursi last year.
A fact-sheet prepared by Egypt's ministry of foreign affairs put the death toll for terrorism acts which took place since January 2011 and until April 2014 at 971, including 664 security personnel.