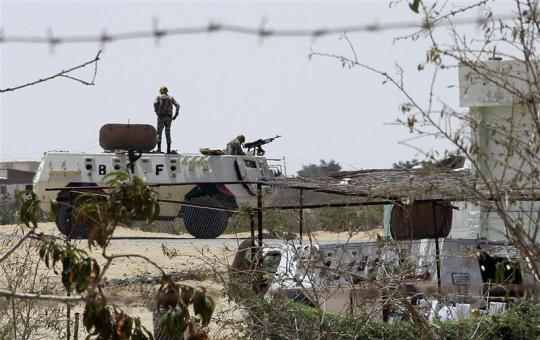 A security checkpoint in Rafah on the borders, August 2012 - Reuters
CAIRO, Sept 11 (Aswat Masriya) - A car bomb exploded on Friday, killing a woman and child in North Sinai's Rafah, said the army's spokesman.

The spokesman added that the car was detonated by "extremists" in response to "the martyr's right" operation which is currently being implemented by the army.

The army has killed over 86 "terrorists" and arrested 195 suspects since it started its operation earlier this week.

Militant attacks targeting security personnel have risen sharply in North Sinai since the ouster of President Mohamed Mursi in July 2013, which followed mass protests against his rule.

Egypt has imposed a state of emergency on parts of North Sinai since October following the killing of 30 army members in one of the deadliest attacks.

Ansar Bayt al-Maqdis militant group, which has changed its name to Sinai Province, has claimed responsibility for this attack.