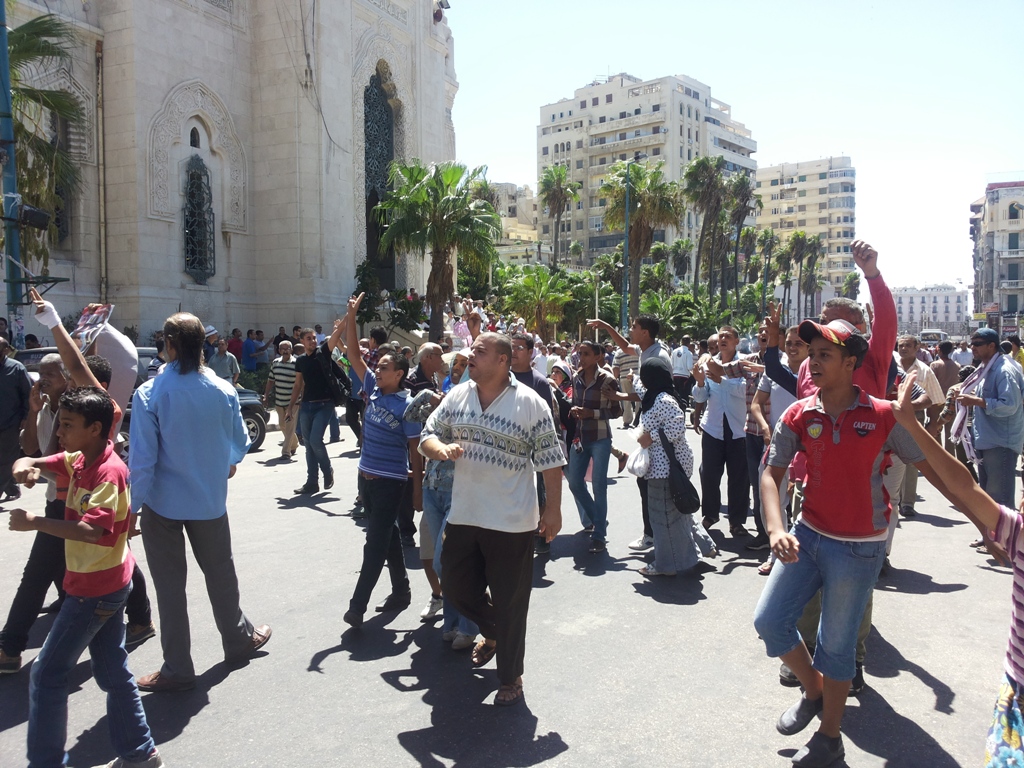 Muslim Brotherhood supporters and their opponents clash outside al-Qaed Ibrahim Mosque in Alexandria on Friday, September 6, 2013 - Aswat Masriya
Supporters of the Muslim Brotherhood and residents of Alexandria's Sidi Beshr clashed with gunfire on Friday, an Aswat Masriya witness said.
A number of people were injured in the clashes, the witness added.
Allies of former President Mohamed Mursi staged a march in Sidi Beshr after Friday's noon prayer.
The area's residents intervened to stop the march, which prompted Mursi's supporters to clash with them.
The two sides hurled stones at each other, but the clashes escalated to the point of exchanging gunfire.
In Cairo, a small number of people marched from several mosques to declare their support for the Brotherhood and Mursi.