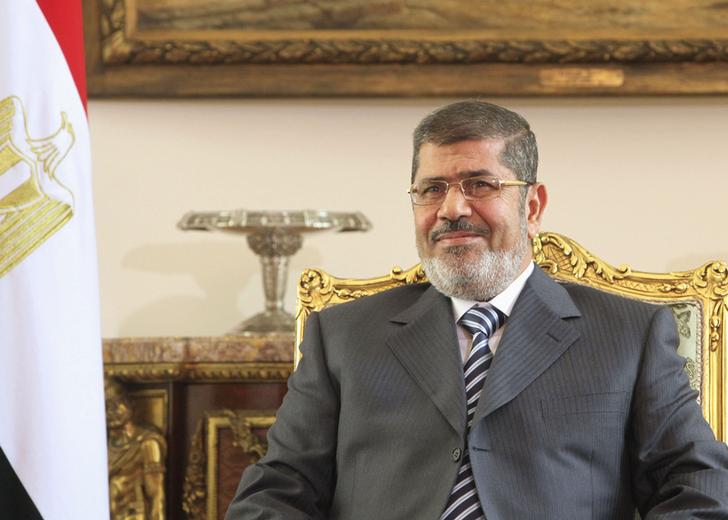 Egyptian President Mohamed Mursi talks with U.S. Senator John McCain (not seen) during their meeting in Cairo January 16, 2013. REUTERS/Asmaa Waguih
Egyptian President Mohamed Mursi on Monday welcomed a Supreme Judicial Council initiative calling for holding a conference for justice that discusses ways to ensure the independence of the judiciary and protect the rights and dignity of judges.
The president stated that safeguarding the constitution and the law and protecting the judiciary's independence are his "constitutional duty", the Facebook page of the presidency's official spokesman reported.
"I do not accept any encroachment on both the judiciary and its members," Mursi said.
A date for this meeting will be determined based on consultation with all judicial bodies, Mursi said during a meeting with members of the Supreme Judicial Council today at Cairo's presidential palace.
The president added that he is keen on abiding by the constitution and the law when making decisions.