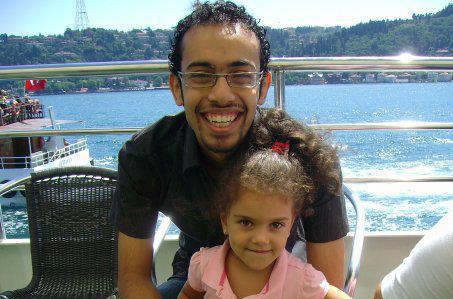 Mohamed al-Gendy - Photo from the Facebook page of the Popular Current Party
CAIRO, Mar 17 (Aswat Masriya) - Political activist Mohamed el-Gendy who went missing on the second anniversary of the January 2011, died due to a "car accident" and not due to torture at the hands of the police, Egypt's top prosecutor announced on Tuesday.
Prosecutor General Hisham Barakat released a statement on the causes behind Gendy's death, over two years after the incident has taken place.
Gendy died during the tenure of ousted Islamist President Mohamed Mursi.
Barakat referred to a forensic report issued by a committee of five, which stated in 2013 that the injuries Gendy sustained could not have been caused by torture.
Gendy's case was categorised as manslaughter at the hands of an unknown, mandating the police to find the killer, the prosecution's statement read.
Barakat also referred to an eye witness, Sherif al-Behairy, who claimed in his testimony to the prosecution two years ago that he had witnessed Gendy's torture at Gabal Ahmar, a state security camp on the outskirts of Cairo.
The prosecutor general described Behairy's testimony as "false rumours", and ordered his referral to trial. He is accused of "spreading false rumours which could damage the public interest and affect the course of the public prosecution's investigation."
Gendy was arrested following protests commemorating the uprising's anniversary, on January 25, 2013. His friends said he was taken to a central security camp, where he was questioned and tortured, whereas the Interior Ministry said he was hit by a car on January 28.