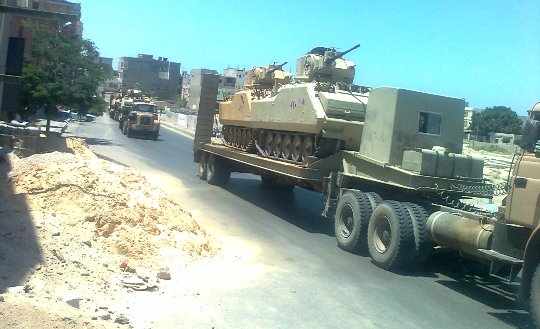 Security reinforcements in Sinai on August 9, 2012 - Aswat Masriya
At least two people were killed and 48 were injured on Monday in a car bomb explosion at the South Sinai security headquarters in Tour city, security sources said.
The security sources added that the blast shattered the security building's glass facades and cracked its walls.
The army and police imposed tight security measures in the Southern Sinai city following the blast.
Policemen and army soldiers are attacked with bombs and grenades on an almost daily basis in the lawless peninsula.
Around 1000 policemen and soldiers were killed there since July following the ouster of Islamist President Mohamed Mursi.