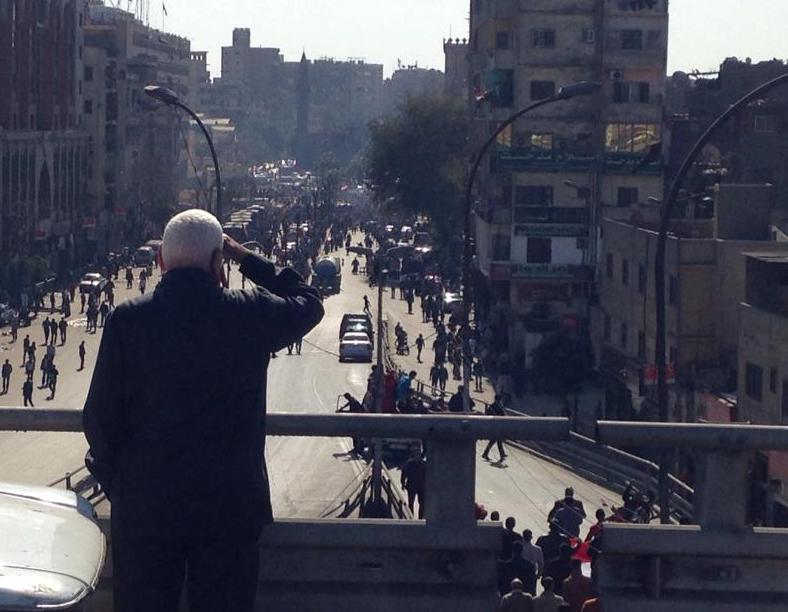 Demonstrators flock to Cairo Security Directorate on January 24, 2014 - Aswat Masriya
CAIRO, Jan 24 (Aswat Masriya) - Groups of demonstrators have begun flocking to Cairo Security Directorate to denounce the suicide bombing that took the lives of four and injured scores.
The demonstrators chanted against terrorism and the Muslim Brotherhood.
Four people were killed and 51 were injured when a suicide car bomber blew himself up at the Cairo police headquarters early Friday morning. Two more blasts followed in Dokki and Giza, killing one conscript and injuring others.
The blasts come one day ahead of the anniversary of the January 25 Revolution which toppled former President Hosni Mubarak.