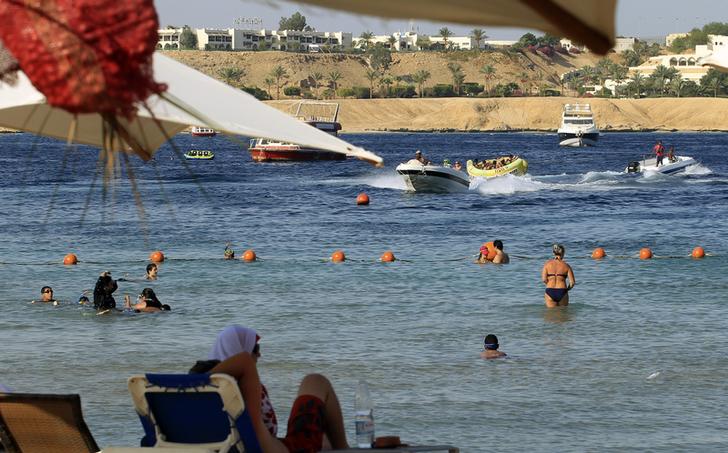 People enjoy the beach at the Red Sea resort of Sharm el-Sheikh in the South Sinai governorate, about 550 km (342 miles) south of Cairo, July 12, 2012. REUTERS/Amr Abdallah Dalsh
CAIRO, July 18 (Aswat Masriya) – Denmark has modified its travel alert to Egypt and lifted the travel ban on Cairo, Alexandria, and Sharm al-Sheikh, Egypt's Tourism Ministry said on Friday.
Tourism Minister Hisham Za'zou' said he was optimistic about the travel ban lift, the Middle East News Agency reported.
Egyptian–Danish relations are greatly improving, not just in tourism but in areas related to health, culture, information technology, and renewable energy as well, the minister said.
In February 2014, 15 European countries warned their citizens against travelling Sharm al-Sheikh after three South Korean tourists had been killed in a bomb blast in South Sinai.
Tourism and Suez Canal revenues are a main source of foreign currency to Egypt.
Tourist influx to Egypt dropped to 9.5 million tourists in 2013 after it had reached about 14.8 million tourists in 2010.