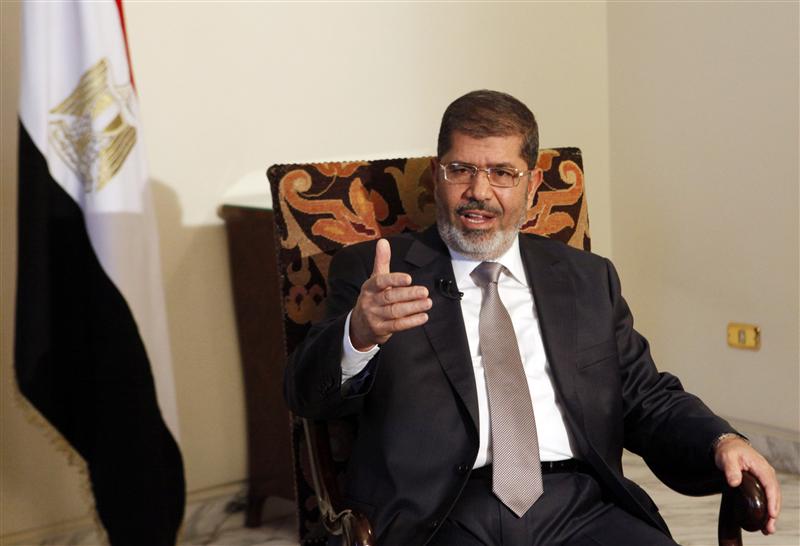 Egyptian President Mohamed Mursi - Reuters
A number of political powers demanded on Friday that President Mohamed Mursi and heads of other Arab states cut all political, economic and security ties with Israel.
The powers held an emergency meeting at the Freedom and Justice Party (FJP) headquarters earlier on Friday to discuss the repercussions of the Israeli military operation on the Gaza Strip.
"We demand freezing all political, economic and security ties with the Zionist entity," the statement issued by the powers today and broadcast by al-Jazeera Mubasher Misr channel said.
The statement called on the Egyptian people to support Gaza and facilitate relief convoys to aid its people.
Head of FJP Mohamed Saad al-Katatni, leading Brotherhood member Mohamed al-Beltagi, head of the Revolution's Tomorrow Ayman Nour, deputy head of al-Wasat Party Essam Sultan, head of Salafi al-Asala Party Adel Abdel Maksoud Afifi and deputy head of Salafi al-Nour Party al-Sayed Mostafa Khalifa all attended the meeting.