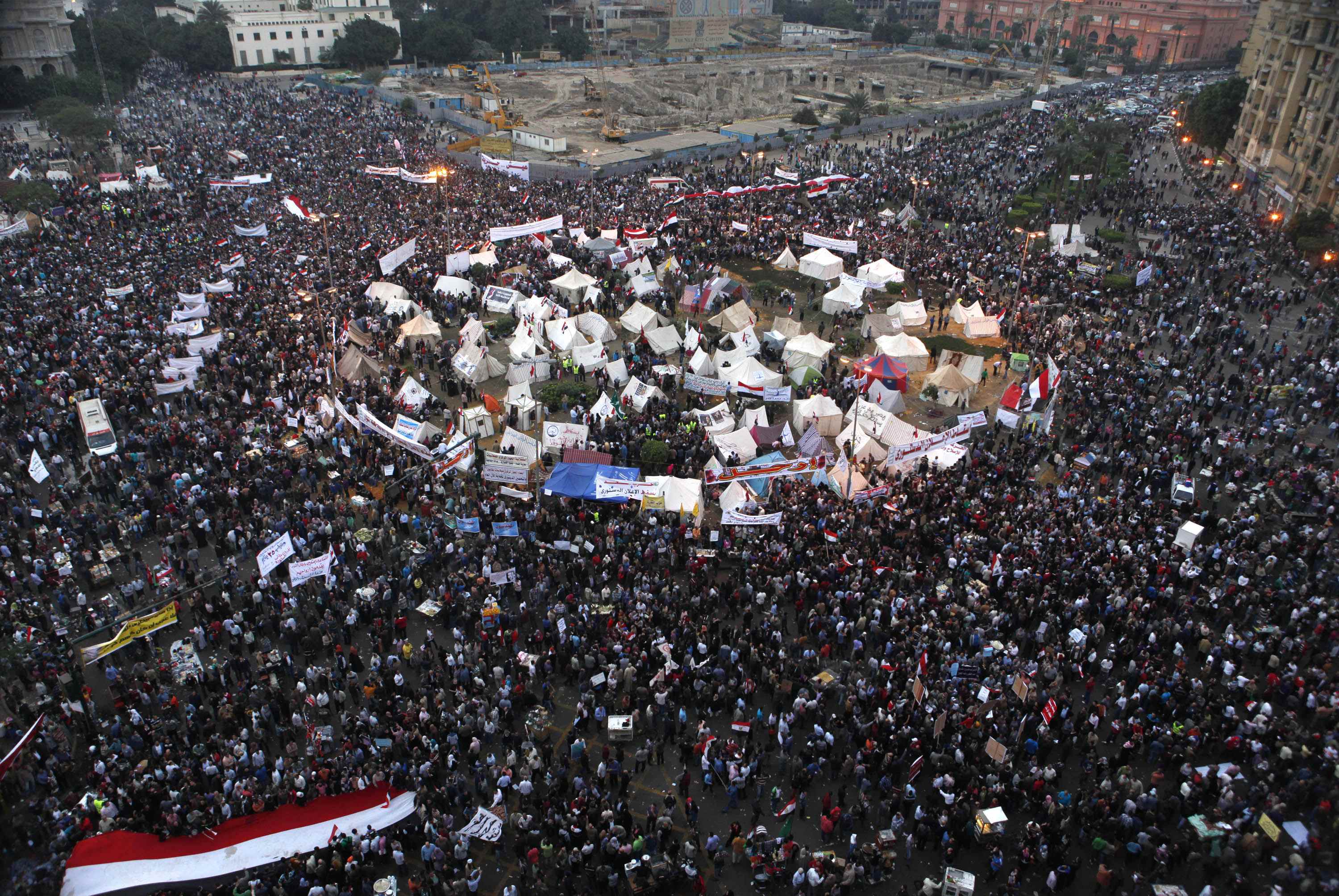 Anti-Mursi protesters chant anti-government slogans at Tahrir Square in Cairo November 27, 2012. Opponents of President Mohamed Mursi clashed with Egyptian police on Tuesday as thousands of protesters stepped up pressure on the Islamist to scrap a decree they say threatens the nation with a new era of autocracy - REUTERS/Mohamed Abd El Ghany
A wary but calm atmosphere prevailed in Egypt's Tahrir Square on Tuesday morning following an armed attack on protesters that left nine people injured.

Protesters have been positioned at the gates leading to the square to inspect the identifications of those who wished to enter.

Unknown armed assailants attacked the opposition's Tahrir sit-in during the early hours of Tuesday.

A number of marches are expected to head to Tahrir and the Heliopolis presidential palace on Tuesday in protest against a new decree issued by President Mohamed Mursi, a draft constitution written by an Islamist-dominated assembly and tax hikes.

Prominent opposition movements and parities including one founded by Nobel Laureate Mohamed ElBaradei are participating in this afternoon's anti-regime demonstrations.