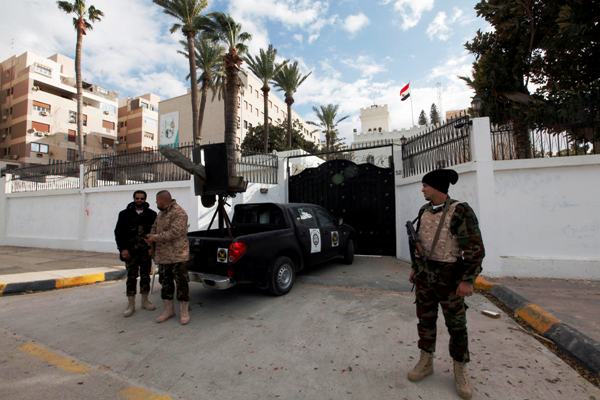 The Egyptian embassy in Libya - Reuters
CAIRO, Mar 14 (Aswat Masriya) - Egypt's Foreign Ministry spokesman said that Libyan gunmen have held 70 Egyptians hostage in Libya, reported CBC Extra channel on Friday.
Communication with the Libyan side is ongoing to find out the group to which the gunmen belong, said the spokesman, Badr Abdel Aati.
Egyptians in Libya have been subject to kidnap and murder over the past few months amid a state of lawlessness in the country.
Seven Egyptian Copts were killed in February near Libya's Benghazi after being detained for a period of time.
An Egyptian worker was also shot in Benghazi on Thursday and later died of his wounds at hospital.