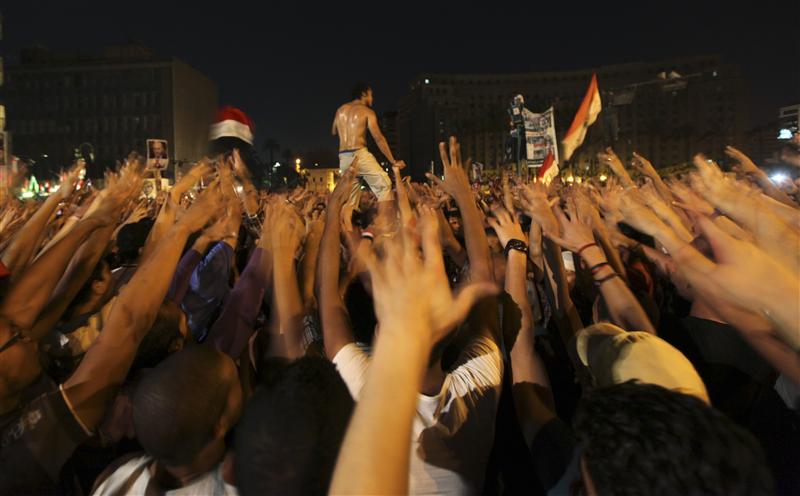 A protest in Tahrir Square on the million-mann protest for justice on June 5, 2012 - Amr Dalsh/Reuters
The Popular Alliance declared on Friday an open-ended sit-in in Cairo's Tahrir Square in an agreement with all political and revolutionary powers until the new constitutional declaration is annulled.
In a statement Aswat Masriya obtained, the current called for a million-man protest in Tahrir next Tuesday "to regain freedom".
The Constitution Party, the Popular Alliance, the Revolutionary Socialists, April 6, the National Association for Change and others signed the statement.