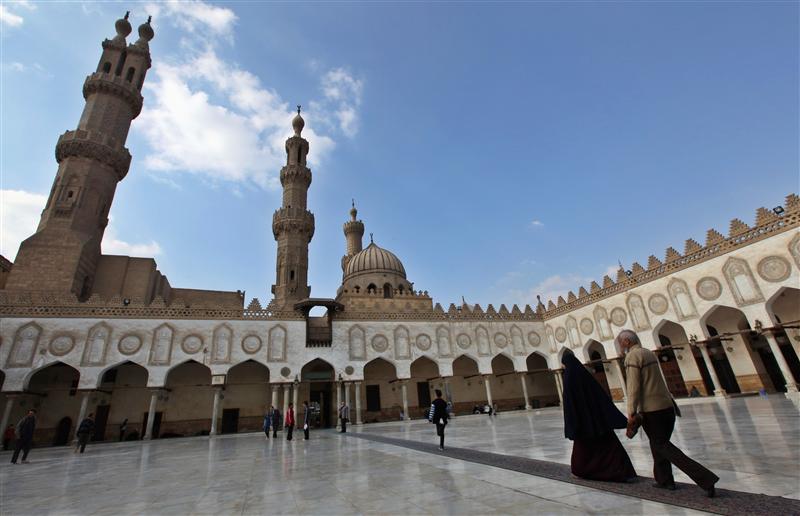 Al-Azhar mosque - Amr Dalsh/Reuters
Police forces arrested six Syrians and one Palestinian after they assaulted security forces in front of al-Azhar Mosque in Cairo's Gammaleya area on Friday, Egypt's state television reported.
Violent clashes broke out earlier between supporters of former president Mohamed Mursi and several revolutionary powers after the Friday noon prayers at the mosque.
The clashes caused traffic to come to a halt in the Azhar area.