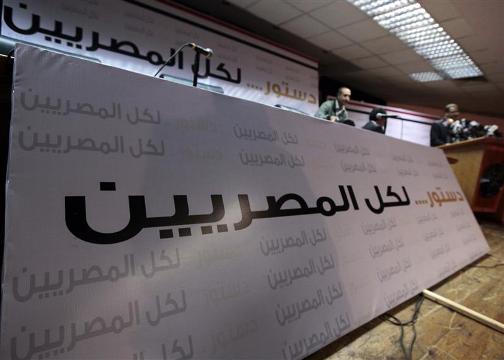 Press conference to establish "Constitution for all Egyptians Front" - Mohamed AbdelGhani/REUTERS
The 50-member constituent assembly that is amending Egypt's suspended constitution agreed on Monday on five sub-committees to write recommendations and suggestions.
Gaber Nassar, the assembly's rapporteur, told the state news agency that the five committees include a dialogue, state, rights and freedoms, system of government and public authorities as well as drafting committee.
Nassar added that the board may suggest that a new committee be formed and pointed out that one member may be a member of two of the committees
The members agreed this morning that an article needs 75 percent approval to be passed.