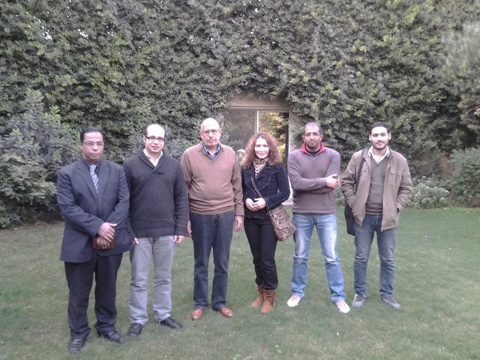 Mohamed ElBaradei standing with leaders of April 6 Movement - photo from April 6
A meeting between April 6 Movement and head of the Constitution Party Mohamed ElBaradei on Thursday recommended a national salvation government and a committee of experts to amend the constitution and prepare a Transitional Justice Act.
April 6 stated it is currently holding a series of meetings with different political forces to unite visions and goals in order to find a way out of the current political and economic impasse.
The goal of these dialogues is to "end the state of division that has split the country into two rival camps", the movement said in a statement Aswat Masriya obtained.
April 6 also emphasized the importance of national unity, adding, "We are reaching out for those who are honest, patriotic, and free of narrow partisan inclinations."