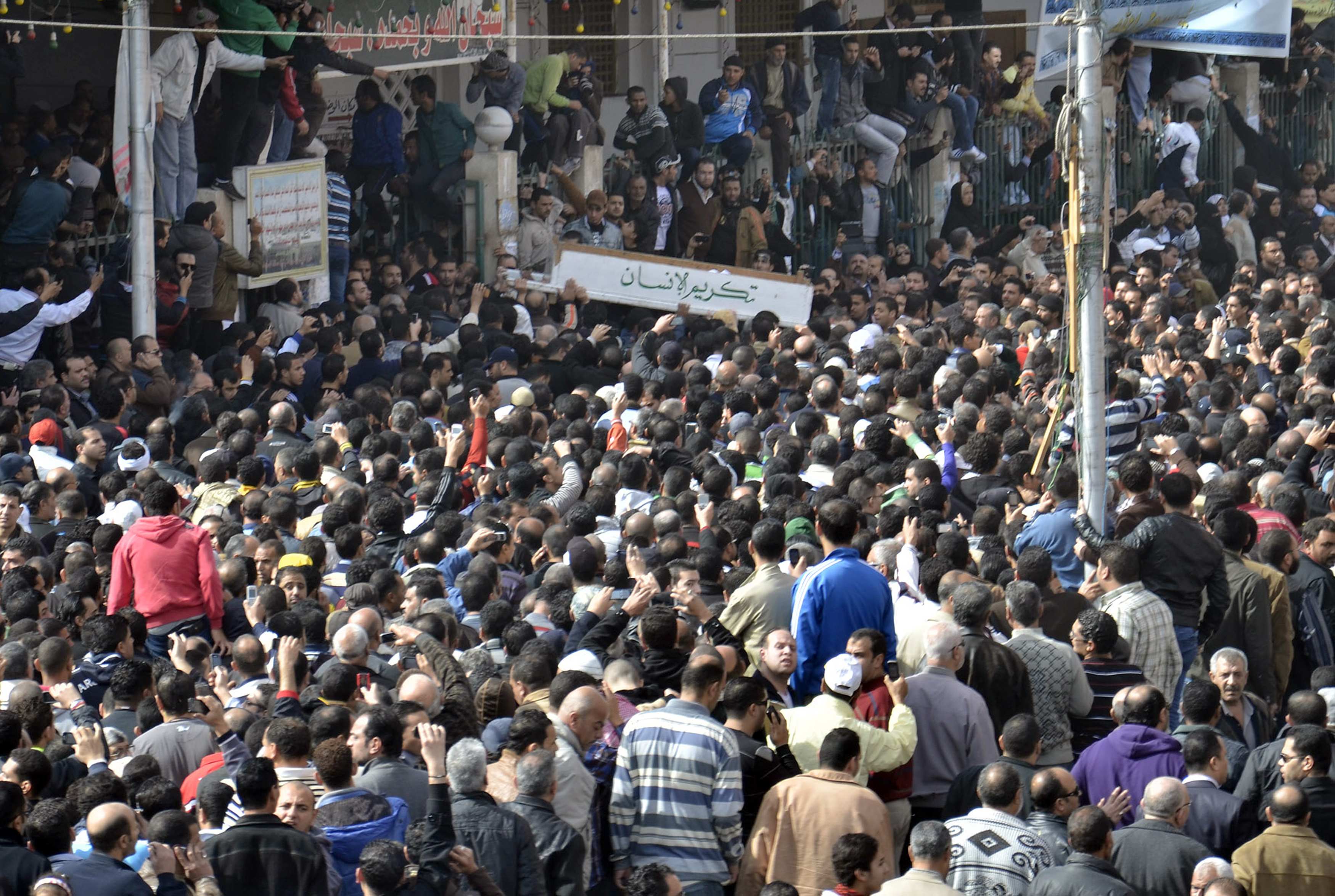 Mourners attend the funerals of 33 people who died on Saturday, during clashes provoked by a court verdict on a deadly stadium disaster last year, in Port Said January 27, 2013. REUTERS/Stringer
Citizens of all political and popular currents in Port Said expressed on Sunday their rejection of President Mohamed Mursi's speech in which he declared a state of emergency on three Suez Canal cities for 30 days and imposed a 9 p.m. to 6 a.m. curfew.
They considered the speech "a direct assault on the freedom of the people that turns the city to a big prison", Aswat Masriya reporter said.
They wondered about how the port will receive ships that arrive during the imposed curfew.
The people asked, "How does Mursi approve applying a law his own group previously rejected?"
Many refused the curfew effective as of tonight starting 12 a.m., the reporter said.
They threatened to protest and organise marches on Monday, he added.
Over the past few days, citizens of Port Said hardly went out to the streets especially at night following violent clashes that left at least seven dead and more than 600 injured.
Egypt's Armed Forces and police had deployed their forces in the streets to secure vital facilities in the city.