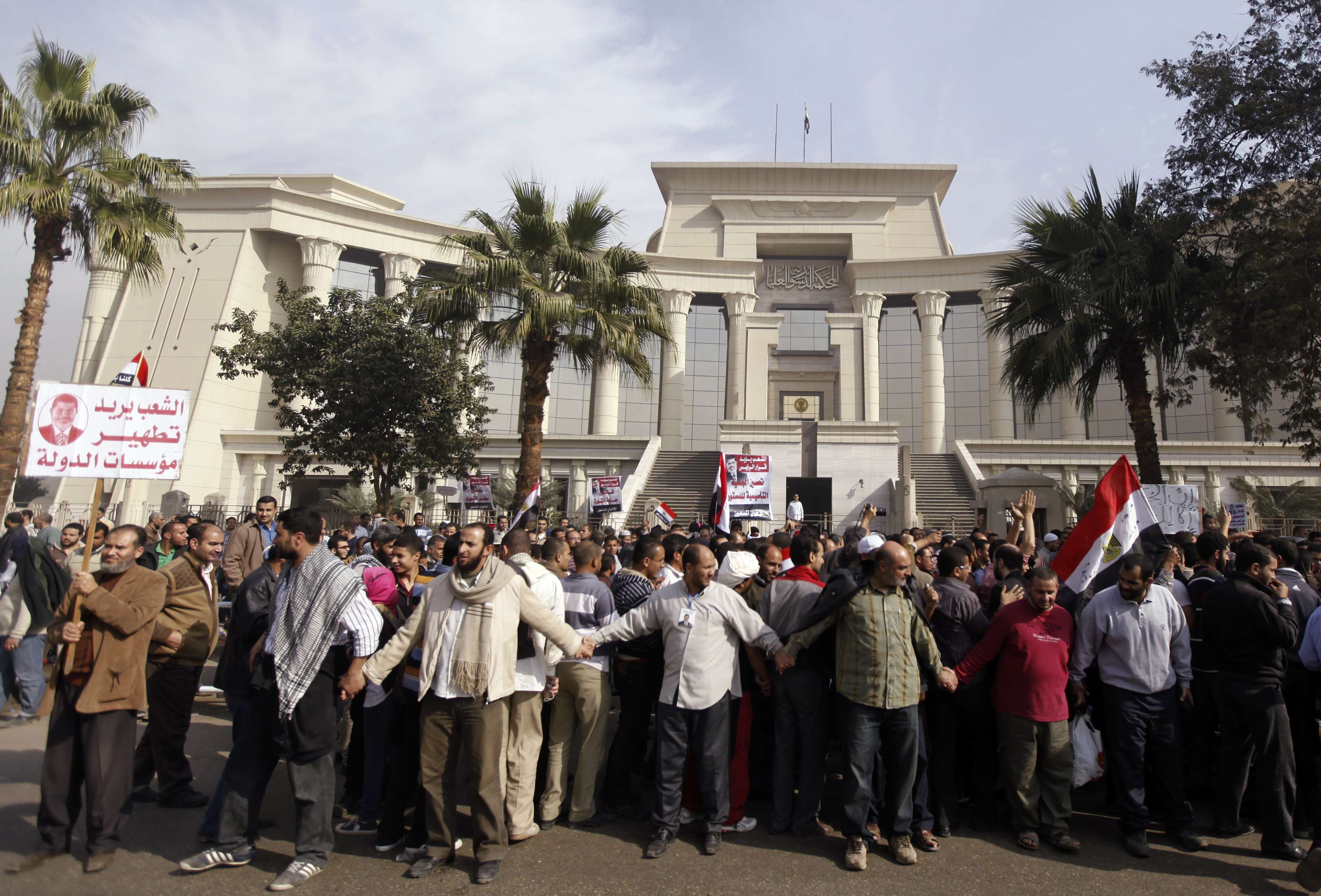 Reuters/Amr Abdallah Dalsh
Egypt's Chief Public Prosecutor Talaat Ibrahim's resignation is highly unlikely, said Hassan Yassin, head of the prosecutor's executive office.

Yassin told Aswat Masriya that the Public Prosecutor will hold onto his post for the next four years, as approved by the law.

He explained that Ibrahim will not attend today's meeting with the High Judicial Council due to being occupied with work.

The council is expected to meet later on Monday to brainstorm means for the public prosecutor to resign from his post. It had called on Ibrahim to resign to end the ongoing judicial crisis that erupted when the attorney general suddenly retracted his resignation.

The council had referred the resignation to the Justice Minster Ahmed Mekki to act appropriately in accordance with the law.

Meanwhile, a number of public prosecutors threatened of escalations against Ibrahim on Monday if he did not resign within the next few hours.