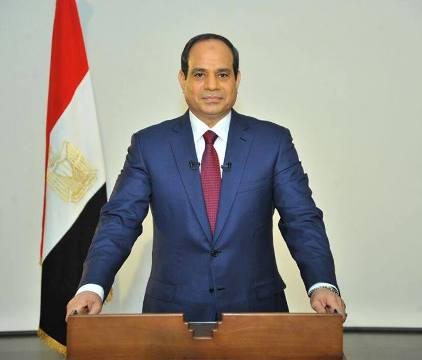 Egyptian President Abdel Fattah al-Sisi addresses the nation in a speech - Handout
CAIRO, Aug 5 (Aswat Masriya) Egypt's President Abdel Fattah al-Sisi said that the new Suez Canal project will be under the direct supervision of the armed forces, in a conference on Tuesday.
He demanded that the funding of this project be exclusive to local banks and Egyptian citizens.
"We want all Egyptians to hold shares in this project," Sisi said, urging Egyptians living in the country to contribute with 100 Egyptian pounds and the ones living abroad to contribute with 100 US dollars.
The new 72-km (45-mile) canal is going to be built alongside the existing the Suez Canal. It is expected to cost $4 billion.