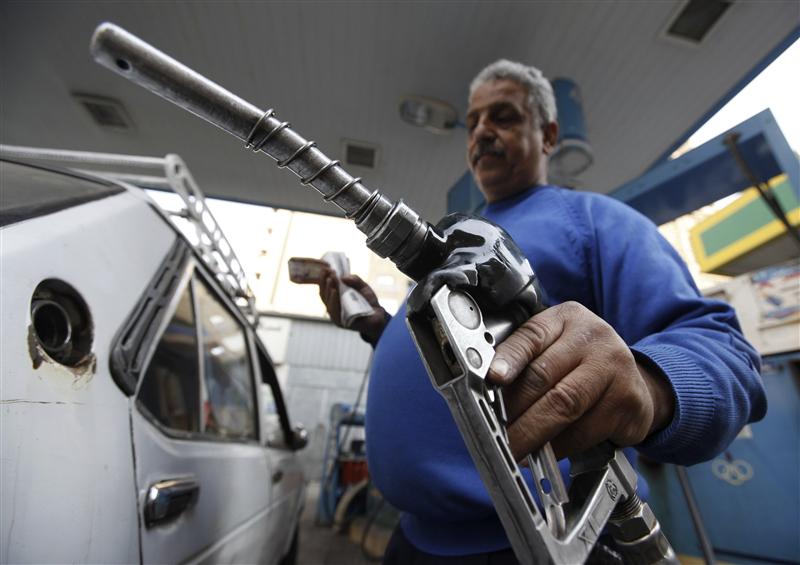 A worker fuels a car in Cairo - Reuters
CAIRO, Mar 12 (Aswat Masriya) - Egypt's ministry of petroleum pumped on Wednesday 43 thousand tonnes of diesel oil nationwide, Petroleum Minister Sherif Ismail said on Thursday, to overcome a fuel crisis which has persisted this week.
Ismail said in a statement that the amount of diesel oil pumped is 110 percent more than the planned amount, describing it as "unprecedented".
Egypt's capital witnessed this week long queues outside gas stations and recurring power cuts due to fuel shortage, alongside other governorates.
Ismail urged citizens to refrain from overcrowding gas stations, stressing that the amount of diesel oil pumped is proof of its availability within the domestic market.
Egypt's fuel crisis, ongoing for the past three years, usually surges during the summer, when power cuts occur with the highest frequency.