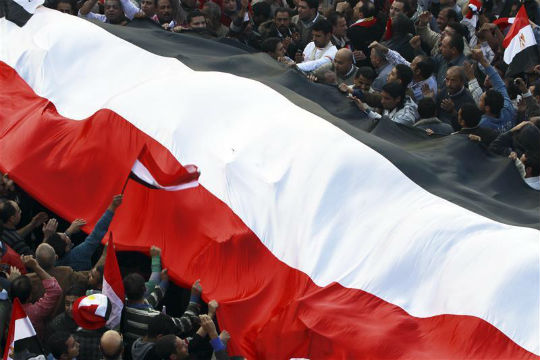 Egypt post-revolution - Amr Dalsh/REUTERS
Dar al-Iftaa (Muslim Edicts Authority) issued on Thursday a fatwa stating that saluting the flag and standing for the national anthem are "religiously permissible and are neither abhorred nor prohibited."
This fatwa came in reply to Salafi clerics who claim that saluting the national anthem is not permissible as glory should only be to God.
They also said that the national anthem is often accompanied by music and according to their beliefs it is a sin to listen to music.
If saluting the flag or standing for the national anthem in public events where doing so is a sign of respect while not standing up is a sign of disrespect then standing is imperative, Dar al-Iftaa said in a statement al-Ahram reported.