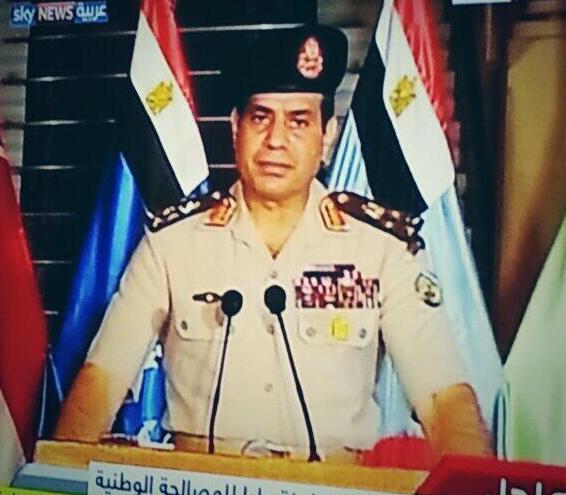 Egypt's top army commander Abdel Fattah al-Sisi in a televised speech on Wednesday, July 3, 2013.
CAIRO, Feb 27 (Aswat Masriya) - Egypt's President Adli Mansour issued a decree to form a 23-member higher army council chaired by the Defence Minister.
The decree states that the defence minister is the head of the Supreme Council for Armed Forces while the chief of staff is his deputy
The council will be in charge of all armed forces issues, such as declaring a state of war and sending troops abroad.
Published in the state newspaper, the decree states that the defence minister can pick council members from among his aides.
It also states that the defence ministry's secretary general is to be appointed the council's deputy head.
As per the decree, leaders of the navy, the air force and air defence and the defence minister's aides are to be members in the council.
The defence minister will ask the council to convene once every trimester or whenever required.