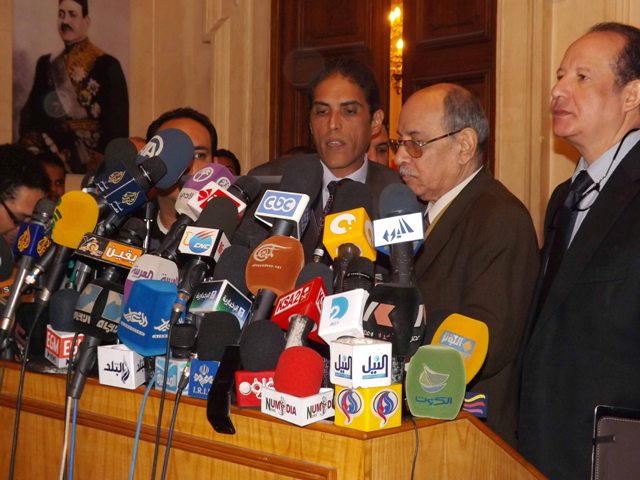 A National Salvation Front press conference - Aswat Masriya
The Egyptian Tagamoa Party said on Wednesday that the call of the Dostour Party chairman Mohamed ElBaradie to meet with the President Mohamed Mursi is personal.
Tagomoa Party said that his invitation might have stirred from his position as the chairman of the Dostour Party not his position as a member of the National Salvation Front (NSF). ElBaradie is the main coordinator of NSF, Egypt's main opposition group.
The party stressed in a statement that ElBaradie's call for dialogue with the presidency and the main parties does not represent the NSF, reported the Middle East News Agency.
ElBaradie had urged for an "immediate meeting between the president, defence and interior ministers, the ruling party, the Salafis and the National Salvation Front to take urgent steps to halt the violence and start serious dialogue," on his Twitter account.
The party said that this invitation was not discussed with the members of the NSF.