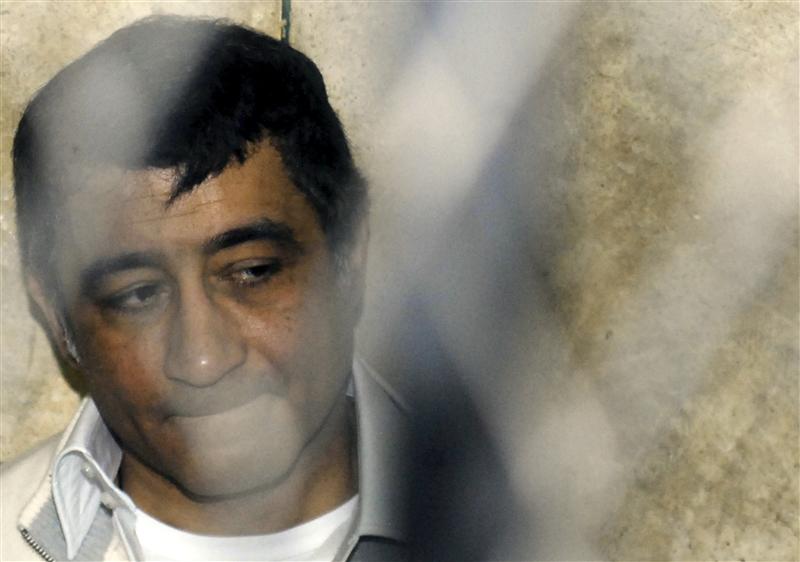 Egyptian businessman Ahmed Ezz behind bars - Reuters
CAIRO, Sep 8 (Aswat Masriya) – Egypt's Supreme Administrative Court rejected the Mubarak-era politician and businessman Ahmed Ezz's appeal on the court's verdict preventing him from running in the upcoming parliamentary elections.
The verdict can no longer be appealed.
The supreme court's ruling stated that Egyptian constitution "guarantees" the right for citizens to run in the parliamentary elections, "but this right must be practiced according to the law."
Ezz's appeal was rejected as he didn't fulfill the required conditions to run in the elections which include submitting "the statement of financial disclosure" and the lack of a bank account under his name during the time of application, said the court ruling.
The elections committee in Menoufia, north of Cairo, excluded Ezz last Feburary from the list of approved candidates for the parliamentary elections. The elections were originally scheduled to take place last March but were postponed due to the unconstitutionality of one of the laws regulating the elections.
Ezz was the secretary- general of the now defunct National Democratic Party which was the ruling party under Mubarak.
He was arrested in different corruption cases and was handed several prison sentences which were all overturned by Egypt's Court of Cassation.
The parliamentary elections are scheduled to begin in October with the first phase taking place from 17, 18 and 19 October and the second phase running from 21, 22 and 23 November.