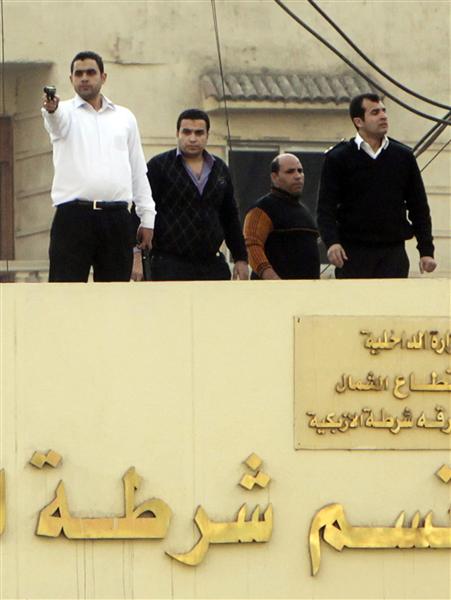 An Egyptian police officer aims his gun at protesters on January 28, 2011. Reuters
Tanta's Criminal Court acquitted seven high-ranking officers accused of killing 15 protesters and injuring 16 others during the 2011 uprising that toppled Hosni Mubarak, on Thursday.
Since Mubarak's ouster, police officers accused of killing protesters have been acquitted by courts due to insufficient evidence.
More than 800 protesters were killed in the 2011 uprising that toppled Mubarak's 30-year-long regime.