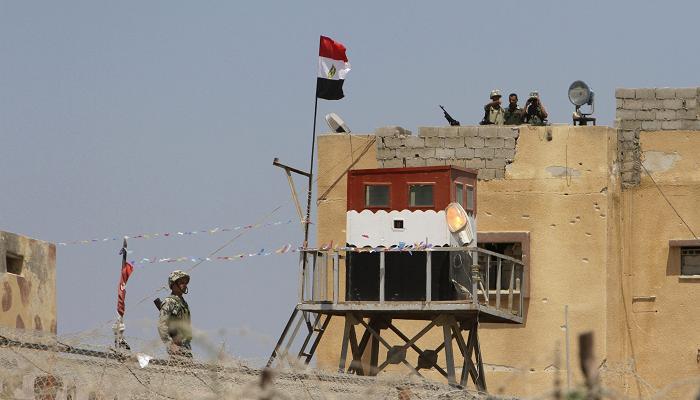 Egyptian soldiers stand guard on the border between Egypt and the southern Gaza Strip, near Rafah August 6, 2012.Ibraheem Abu Mustafa/Reuters
Egyptian authorities arrested two Palestinians on Tuesday on charges of killing three policemen in an attack on a police station in Arish early on Monday, security sources said.
The arrested suspects have been referred to investigations for questioning, the sources added.
In similar news, a soldier was killed after receiving a bullet to the head when unknown assailants attacked an ambush on the Airport-Arish road in North Sinai late on Monday.
Attacks on security forces have increased in the lawless peninsula since the ouster of Islamist President Mohamed Mursi.