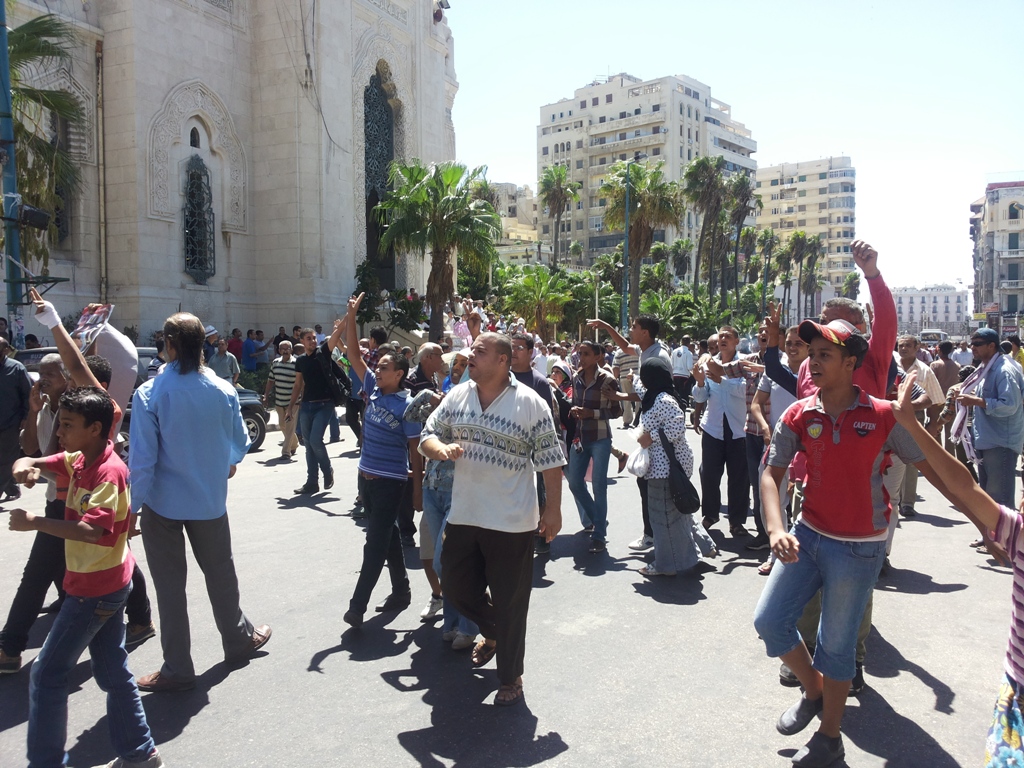 Muslim Brotherhood supporters and their opponents clash outside al-Qaed Ibrahim Mosque in Alexandria on Friday, September 6, 2013 - Aswat Masriya
One person was killed in Alexandria's Sidi Gaber on Friday when supporters of the Muslim Brotherhood clashed with the area's residents.
Security forces fired teargas bombs at the two parties to disperse them, an Aswat Masriya witness reported.
A number of people were injured in the clashes, the witness added. Injuries range from wounds by shotgun pellets to cuts from stones and empty bottles.
Thousands of pro-Muslim Brotherhood took part in three marches in Alexandria on Friday to commemorate the martyrs who fell during the clearing out of Brotherhood camps in Cairo last August.