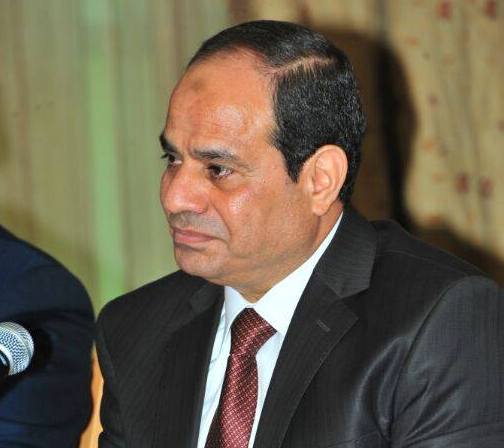 Presidential contender and former Defence Minister Abdel Fattah al-Sisi - photo from his electoral campaign
CAIRO, Sept 6 (Aswat Masriya) – Egypt's President Abdel Fattah al-Sisi formed on Saturday an advisory council of scientists and experts to provide technical advice during the implementation of national projects.
"The council includes a selected few of Egypt's scientists and experts who are capable of providing a strategic vision for the state in the future," Sisi said, according to presidential spokesman Ihab Badawi. The president added that the council would provide advisory opinions on projects such as the new Suez Canal development project.
On August 5, Sisi launched a mega project which entails digging a 72-km (45-mile) bifurcation to the Suez Canal as well as developing the Suez Canal region. Digging the bifurcation is expected to cost $4 billion.
The president added that the council will also contribute to correcting religious speech and upgrading the media's performance as well as improving the quality of education, according to a presidential statement.
The council includes a number of Egyptian scientists in the fields of elementary education, higher education, scientific research, energy, agriculture, geology, information technology, medicine and general health, psychological health and economy.
Prominent figures within the new council include Nobel Prize Laureate Ahmed Zewail, renowned heart surgeon Magdi Yacoub and Farouk El-Baz, a geologist who once worked for NASA.